Arrivals & Departures
Arrivals
Monday, 5/28
United #4456 @ 11:30 a.m.

Deborah Burst
Gary Knowles
Theresa Russell
Tuesday, 5/29
SW#1003 @ 6:45 p.m.
UA#4023 @ 8:49 p.m.
CVC Motor Coach Shuttle
Airport to Embassy Suites Downtown
Group #1
UA#4456 @ 11:30 am

Holly Clapham
Emily Stone
Ben Berthelot
 

AA#5900 @ 11:54 am
Group #2
AA#3707 @ 1:57 pm

Jackie Sheckler Finch
Kathy Straach
Alan Macher
David DeVoss
Carole Terwilliger Meyers
Tom Adkinson
Peter Fitzsimons
Jon Jarosh
Elaine Warner
Kelli Hilliard
​

SW#6456 @ 2:05 pm

Alan Carr
Beth D'Addono
Dean Conwell
Lois Adkinson
Christine Hopkins
Group #3
SW#1011 @ 2:55 pm

Catharine Hamm
Chris Reynolds
Group #4
AA#5749 @ 3:48 PM

Tom Nemacheck
Mike Hiller
​

UA#4141 @ 4:27 pm

Ann Yungmeyer
Will Precht
Departures
Wednesday, 5/30
Pickup @ 1 p.m.
SW #6456 @ 2:35 p.m.

Catharine Hamm
Chris Reynolds
Pickup @ 3:30 p.m.
Friday, 6/1
Pickup @ 9 a.m.
Pickup @ 10:30 a.m.
United #4258 @ 12 p.m.

Emily Stone
Ben Berthelot
Pickup @ 2 p.m.
Saturday, 6/2
Pickup @ 3:30 a.m.
AA#4046 @ 5:04 a.m.

Peter Fitzsimons
Jon Jarosh
Pickup @ 5:10 a.m.
CVC Motor Coach Shuttle
Embassy Suites Downtown to airport
Group #1 (Bus leaves Embassy Suites @ 5 a.m.)
UA#4280 @ 7:10 am
SW#752 @ 7:15 am

David DeVoss
Leah DiPietro
 

AA#5819 @ 8 am
Group #2 (Bus leaves Embassy Suites @ 9 a.m.)
Richard Varr (will pick up rental car)
 
AA#5946 @ 10:30 am

Jody Halsted
Mike Hiller
​

SW#3863 @ 11 am

Beth D'Addono
Vickie Ashford
Alan Macher
Kathy Straach
Group #3 (Bus leaves Embassy Suites @ 10:30 a.m.)
UA#4077 @ 12 noon

Deborah Burst
Carole Terwilliger Meyers
Patricia Alisau
Will Precht
 

AA#5900 @ 12:27 pm

Tom Nemacheck
Terri Peterson Smith
Susan McKee
​

SW#3801 @ 2:50 pm
For Questions Please Contact:
ERIC MILLER
DIRECTOR OF COMMUNICATIONS & AMARILLO FILM COMMISSIONER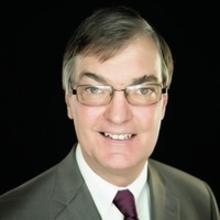 Hello, I'm Eric Miller. I moved to Amarillo in 1997 with every intention of being Mr. Mom. But, this job found me, and I'm glad it did. Amarillo is full of proud residents who are ready to help tell the story of this independent city. So, from local news to national and international outlets, being the community's spokesperson is a daunting task. But, I love it, and I take the responsibility very seriously. I used to hear people say they stopped in Amarillo on the way to another destination. More and more, now, I hear from people who stop in Amarillo and really take the time to look around. That makes my day! Better still, my colleagues are among the most experienced in the business and the friendliest people I have worked with. I know you'll say the same thing after getting to know all of us and the city we represent!
Hope Stokes
Director of Brand Management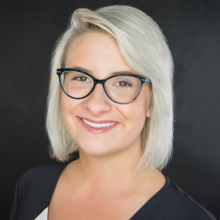 I joined the Amarillo CVC team as an intern, later became the Communications Assistant, and was most recently promoted to Interactive Media Manager. I specifically focus on digital, social and new media. I am on hand to assist with all communications efforts.
Stephanie Andrews
Director of Convention Services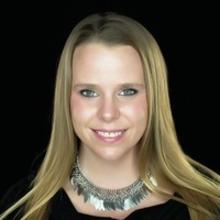 Hi! My name is Stephanie Andrews. I was born in Baton Rouge, LA, and moved to Texas when I was young. I joined the Amarillo CVC team in April of 2013 and brought with me 18 years of hotel experience Southern hospitality. My role is to assist you and your group in making your Amarillo experiences a positive, productive one.
invalid widget [plugins_common_vguide] []
invalid widget [plugins_common_signup] []