Meet In Amarillo
Amarillo is exactly what you hope for – and totally not what you expect – all at the same time. Classic Texas. You expect the cowboy boots, the wide open spaces, and the honest, friendly faces. Take a closer look and you'll also find state-of-the-art meeting facilities, breathtaking vistas at Palo Duro Canyon, and a vibrant arts scene that boasts more arts offerings per capita than any other US city.
Located along the iconic Route 66 at the crossroads of America, Amarillo is perfectly positioned to host your next meeting. With more than 6,500 hotel rooms and the Rick Husband Amarillo International Airport (serviced by American, Southwest, and United), Amarillo has the space, accessibility, and affordability to accommodate any group. Intrigued? Read on.
Amarillo Civic Center Complex is one of the best, most versatile convention facilities among similarly-sized cities. It can host conventions, meetings, concerts, and a variety of special events and sports including hockey, arena football, gymnastics and more! The Complex covers more than 410,000 square feet with a variety of facilities, which include: Cal Farley Coliseum, two exhibit halls, Heritage Ballroom, Auditorium, Grand Plaza and several other multi-purpose rooms. The newest addition to the Complex is the stunning Amarillo Globe-News Center for the Performing Arts, a 1,300 seat, world-class facility with near-perfect acoustics. It is home to the Amarillo Symphony, Amarillo Opera, and Lone Star Ballet, as well as a variety of other special concerts and events. Scroll down for more venues...
360 Tours
Take a 360 tour around some of our most popular venues.
**not all venues with meetings space are listed. More 360 tours of event venues coming soon.**

All Venues With Meeting Space
Sales
Kashion Smith
Interim Executive Director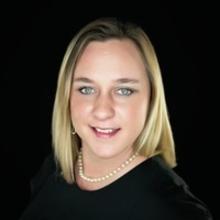 Howdy, my name is Kashion Smith and I can't think of a better community to represent! Born and raised in Amarillo, I am familiar with all our town has to offer and can find the right people to take care of your every need. In April, 2013 I joined the Convention and Visitor Council bringing with me more than 10 years of hospitality experience and can make arranging your itineraries easy for you. Whether you need an afternoon of activities or help finding the right hotel and attractions for multiple days, Amarillo is a great pick! Give me a call to make your Amarillo visit a hit.
Servicing
Stephanie Andrews
Director of Convention Services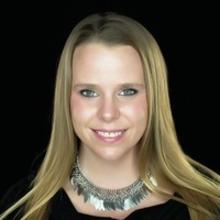 Hi! My name is Stephanie Andrews. I was born in Baton Rouge, LA, and moved to Texas when I was young. I joined the Amarillo CVC team in April of 2013 and brought with me 18 years of hotel experience Southern hospitality. My role is to assist you and your group in making your Amarillo experiences a positive, productive one.
Mary Ramirez
Executive Assistant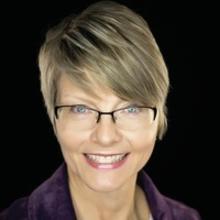 I was born in Amarillo and began working part time for the Convention and Visitor Council as the weekend clerk at the Visitor Information Center in May 2005. I was promoted to be the manager of the Visitor Information Center in April 2006, until July 2012 when I became Executive Assistant for Dan Quandt at the Amarillo CVC.
This form is currently unavailable