A sensory tour of the city's creative side

By Courtney Kemp


"Go to the symphony," the petite woman working at the café said to me with an endearing Texas accent. Judging by the expression on my face she followed her recommendation with, "Trust me. You won't be disappointed."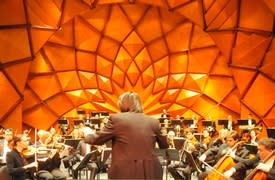 The conversation was in response to my inquiry about what to do in Amarillo on a Friday night. Two-stepping at a local, neon honky-tonk was the answer I was expecting, but instead here I was in a quaint, homey café off Route 66 receiving an education on classical music in between coffee refills and a slice of rich and fluffy coconut cream pie.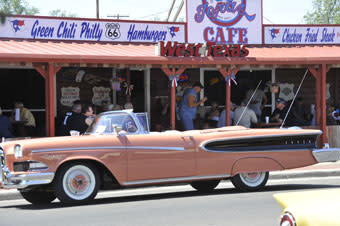 I travelled to Amarillo with the goal of an escape from the ordinary routine. What I didn't expect to find on this trip was an artistic oasis in the Texas Panhandle. I paid my bill, thanked the nice lady and continued on a driving tour of the city.


On a detour off Route 66, I stumbled upon an impromptu ballet of sorts at John Stiff Skate Park. The park is something you would expect to see in a California beach community, but here it was on the outskirts of Amarillo: a sculpted concrete masterpiece with curves and ramps glistening in the midday sun. A concerto of kids on bikes, skateboards and in-line skates flew by, leaping, jumping and flipping over ramps, encouraging each other to out-perform the previous acrobatic act. It was a spontaneous and truly unexpected surprise.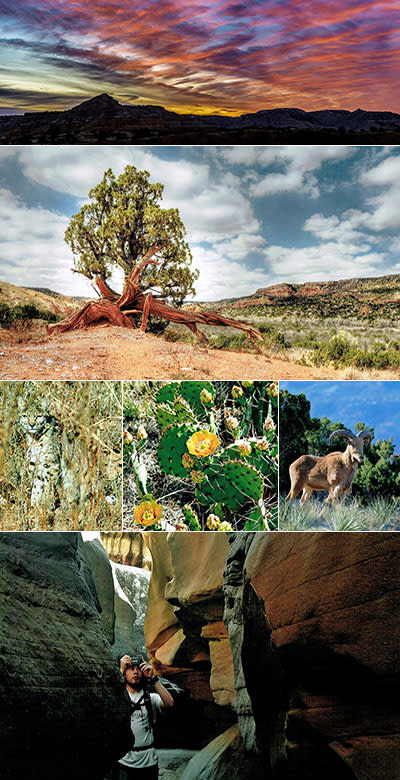 I took this as a sign that maybe my preconceived notions of Amarillo were in need of a tune-up.


I decided to take a short trip outside the city and watch the sunset at Palo Duro Canyon before making my way downtown for the symphony. (You can't ignore recommendations from a local. Especially recommendations from a local with a welcoming Texas drawl.) I thought I was prepared for the beauty of the canyons, but I quickly realized that photos do not do it justice. As the sun began to set, the red hues of the canyon rocks put on an extraordinary light show with colors morphing into pinks and purples. The amazing show made me lose track of time.


I made it downtown to the Globe-News Center for the Performing Arts with a few minutes to spare and stepped inside just as the lobby lights were making their final polite, yet persistent, flicker telling us to take our seats.

While I acclimated to this astonishing setting, I took a moment to take in the interior of the performance hall-an ornate domed space with handcrafted woodwork that mimicked marigold petals. Then, the conductor took the stage and an invigorating violin concerto filled the space. Here, in a city known for its cowboy culture, I found myself lost in the beauty of classical music.


While the music played, I thought about everything I had experienced on my short trip-the awe-inspiring landscape, warm hospitality, homemade pies, youthful acrobatics-and I made a vow to return to this city of contrasts and surprises.


The beauty of travel is that it gives you the opportunity to enjoy new and unexpected experiences. This was truly the case in Amarillo, Texas, and I can't wait to return. Maybe next time I'll try the pecan pie.