Why Amarillo? The question should be "Why not?"
This Texas panhandle town makes the perfect getaway, whether you're looking to spend a weekend or a full week - or more. You'll find plenty of things to do in Amarillo Texas to fill several days and it's easy to get to. Amarillo is within an easy day's drive from most places in Texas. If you're flying, you'll likely connect through Dallas, and it's just a short flight from there. If you plan to fly, you will need a car when you get there.
Amarillo offers spectacular scenery, history, culture, and quirky roadside attractions and so much more. Here are seven fun and quirky things to do in Amarillo Texas.
Visit Cadillac Ranch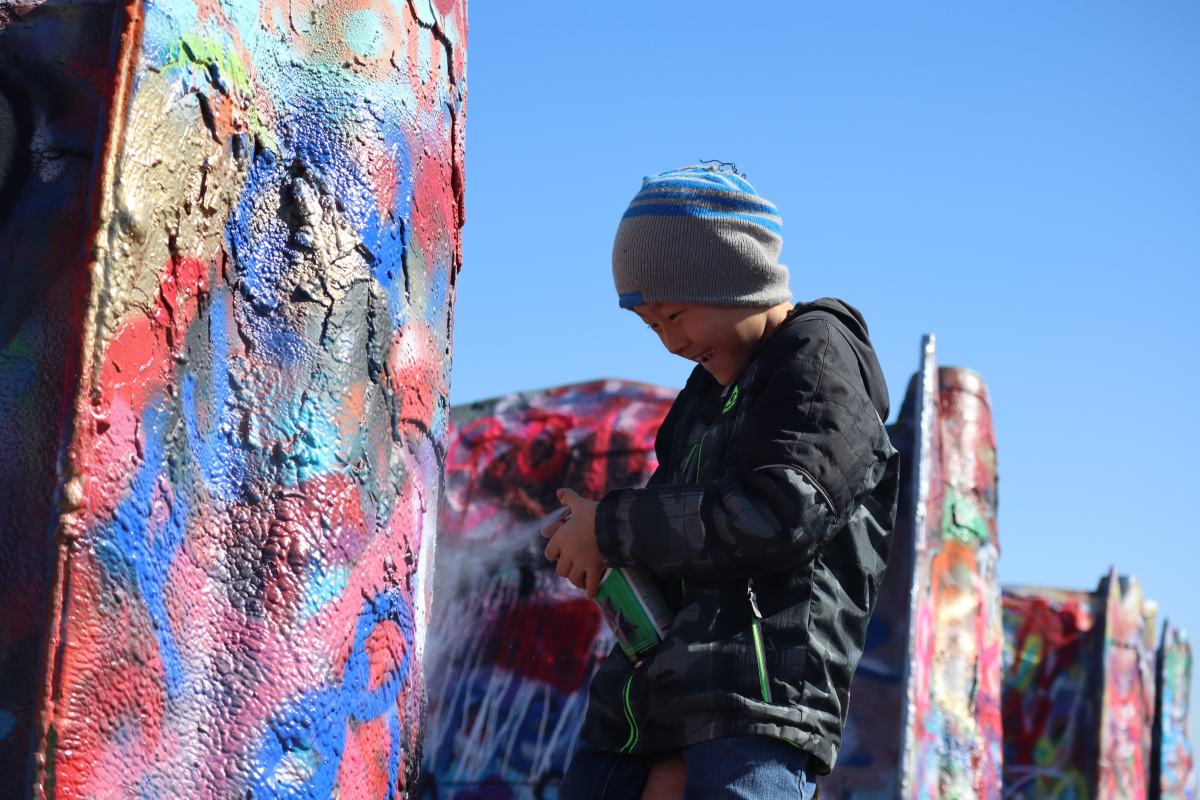 Perhaps the most famous landmark in Amarillo is the Cadillac Ranch, which is 10 vintage Cadillacs arranged nose down in the dirt. It's free but make sure you take your own spray paint. There's a souvenir shop across the way that will sell you cans of paint, but at a premium price.
Fun fact: The Home Depot in Amarillo sells the most spray paint of any Home Depot in the U.S.A. 
The Cadillac Ranch is something to see any time of day or any time of year. If you're looking for the best pictures, try going near sunrise or sunset, AKA the golden hour. If it's rained recently, make sure you wear boots or galoshes as it can get pretty muddy.
And, know that your creation is fleeting. Someone will come along moments after you and replace it with their own.
Find the Mysterious Floating Mesa
Amarillo is definitely a town of unique roadside attractions.
The Floating Mesa is located northwest of Amarillo and if you have a camera with a good zoom lens, you might find this worth the short drive.
The Floating Mesa is an art installation consisting of a thin strip of white plywood mounted near the top of the mesa, making it appear floating when the sky is just the right color.
Visit Palo Duro Canyon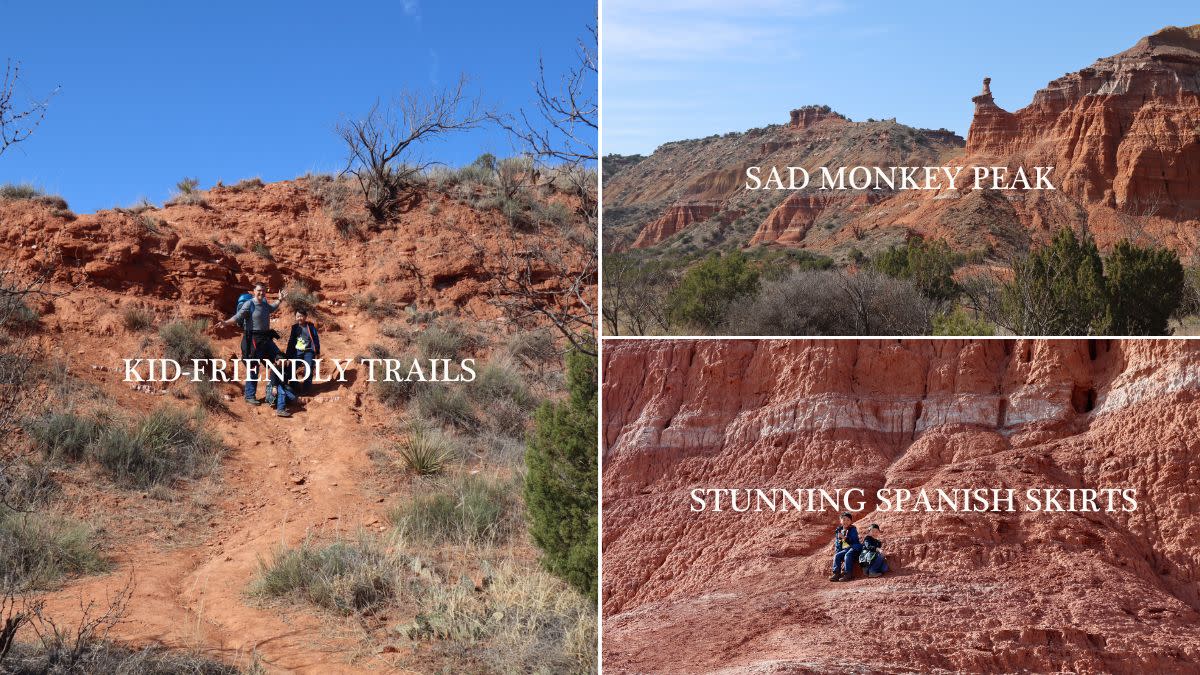 Palo Duro Canyon is the second-largest naturally occurring canyon in the United States.
Some of the land is owned by Texas Parks and Wildlife. Camping is permitted and there are a lot of great day hikes as well for hikers of all levels.
Palo Duro Canyon is popular with hikers, equestrians, and mountain bikers. You'll see many places near the park offering horseback riding tours. Other popular things to do in the area are the Texas Outdoor Musical – an outdoor musical extravaganza held in the summer – and chuckwagon meals that are typically available from mid-March through the summer months. 
Make sure you stop at the visitor's center and get a map of the trails. If you have any questions about which trails are suitable for your group, ask one of the staff. There are lots of trails that are very family-friendly, including the famous Lighthouse Trail.
Palo Duro Creek Ranch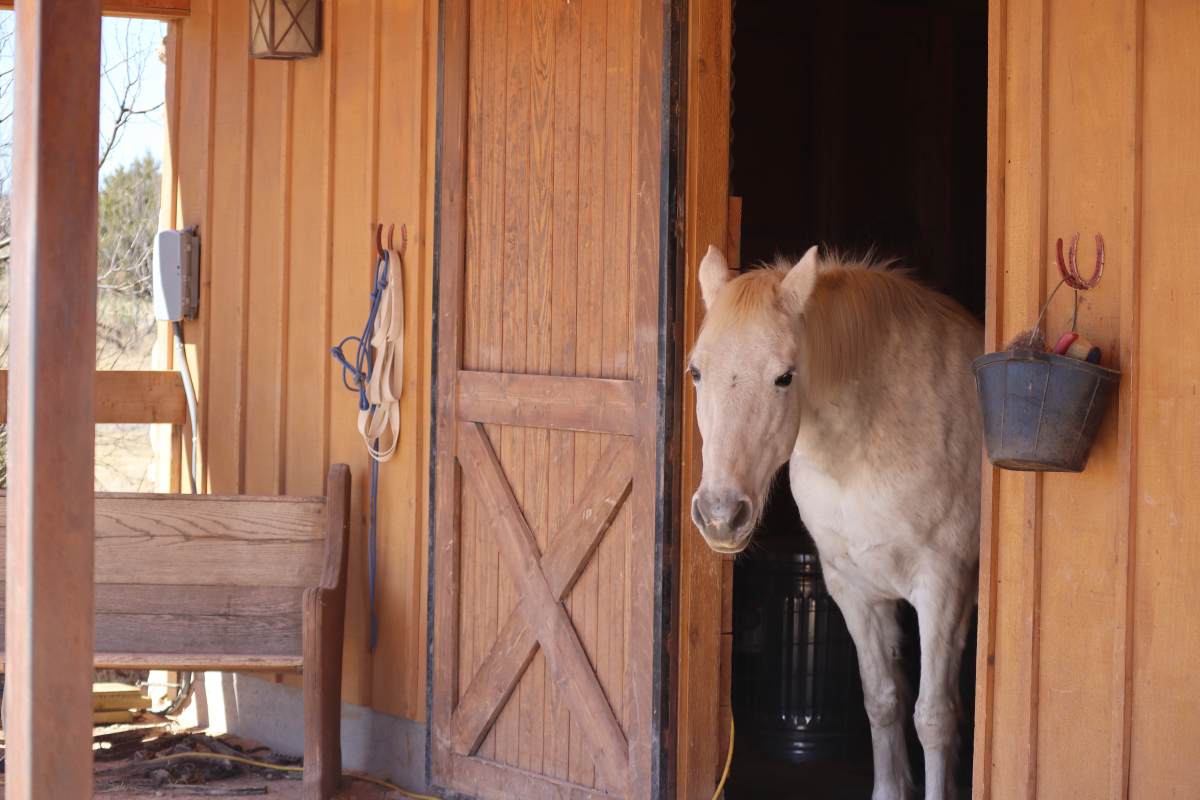 Palo Duro Creek Ranch - sometimes known as Elkin's Ranch - is the privately held side of the canyon. 
If you want to experience the rugged terrain and the beauty of the scenery without bumping into quite so many humans as you might in the state park, check out one of the tour options at Palo Duro Creek Ranch. Due to the more remote location, you might see more wildlife than you would at Palo Duro Canyon State Park. We saw deer and coyotes down in the canyon. 

Palo Duro Creek Ranch is also a working cattle ranch so you might see some cows.
Get Your Kicks on Route 66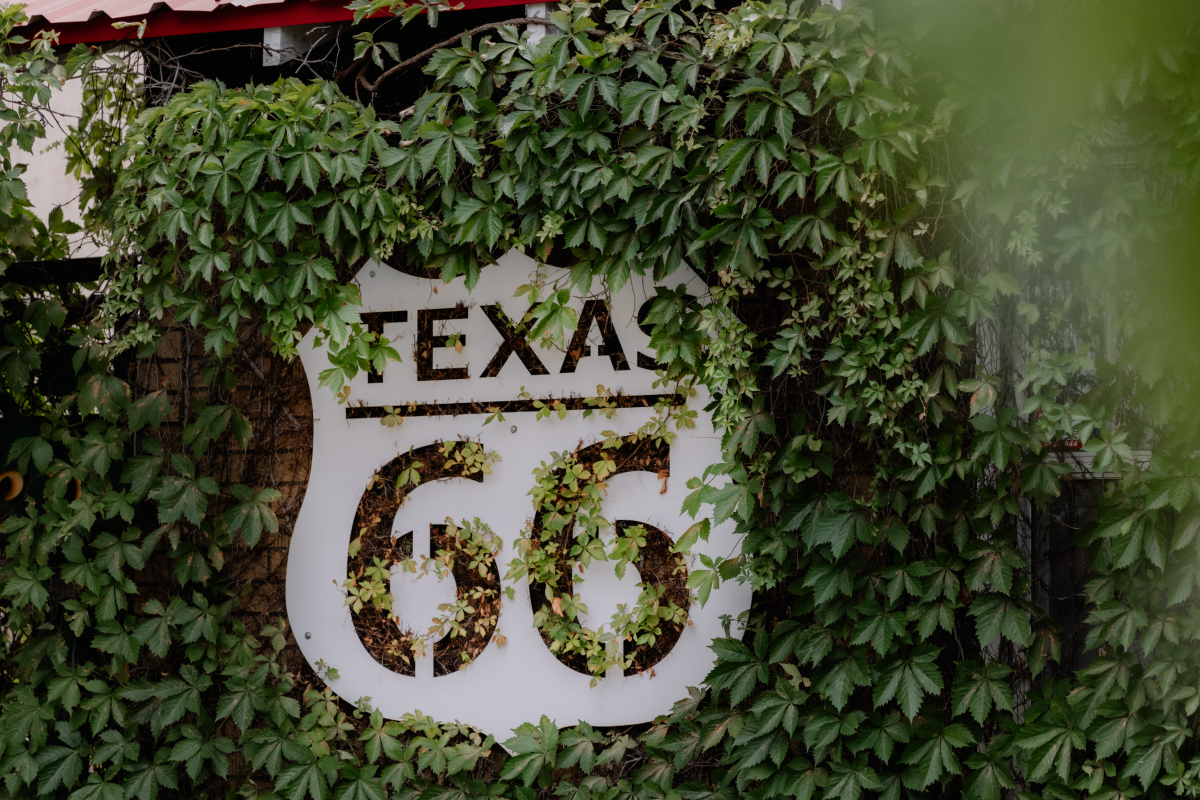 Route 66 is the first U.S. highway to be completely paved.
There's a lot of road trip history on this iconic roadway and you can experience a little bit of that in Amarillo. 
While you can't drive Route 66 in its entirety anymore, you can explore sections of it, like the Route 66/Sixth Street Historic District in Amarillo. You can spend an afternoon exploring the shops and restaurants and getting your "gram worthy" pictures.
Extras
Visit a Museum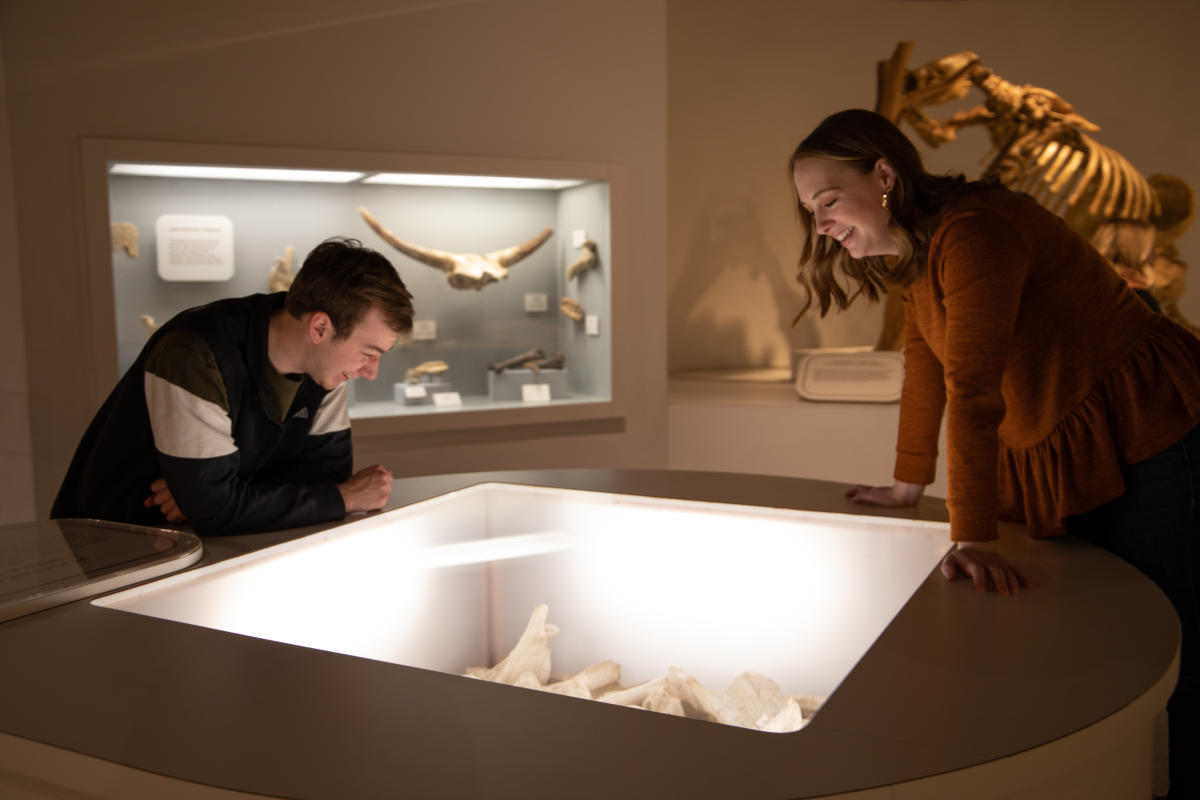 ...or two or three or more. Amarillo has a host of museums to enjoy and you have lots of choices, depending on time and interests. Amarillo has everything from an Art Museum to a Railroad Museum and so much more in between. For more information, including hours and admission specifics, check out Visit Amarillo's website.
Talk to the Locals
...or at the very least, talk to the folks at the visitor's center. I've given you some great ideas for things to do in Amarillo but there's always something going on and the locals are going to be in the know. Whether that's checking out a cultural exhibition, a craft market or a sporting event. 
I've found the people of Amarillo to be friendly, helpful and interested in visitors to the area. Although some of the attractions bring in thousands of visitors each year, there's still a small town vibe that you'll experience when you ask a local for their recommendations for things to do in Amarillo.