Witness the grandiose drama of a professional opera, watch a popular Broadway show and admire historical paintings from Renaissance Europe. These are just a few of the ways you can experience Amarillo's impressive arts scene. It's here, among the plains of the Texas Panhandle, that you'll encounter everything from famous roadside attractions to captivating fine art galleries full of works that span continents and generations. Read on to discover some of the best ways to enjoy our arts scene below, then plan your next visit to Amarillo here.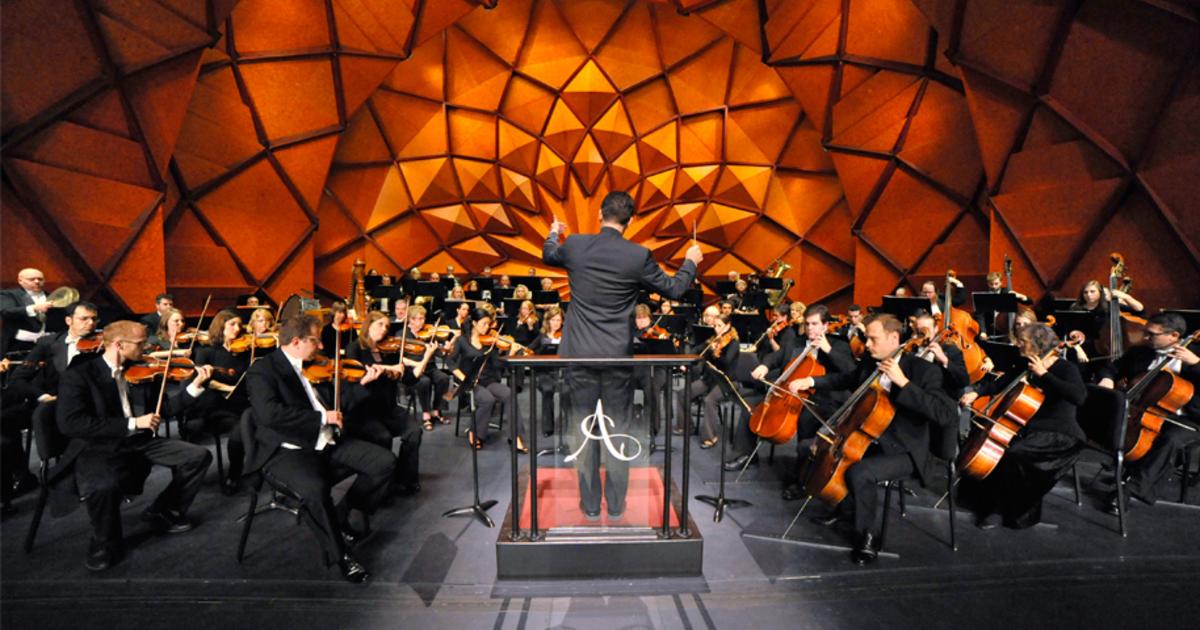 1. Hear the Soaring Sounds of Symphonies
Listen to the mesmerizing melodies of Mozart and Tchaikovsky played on a grand stage or get up close and personal with first-class musicians in an intimate venue. If you love orchestral music, you'll find plenty to love in Amarillo. The Amarillo Symphony offers the biggest show of them all. Performing in the awe-inspiring Globe-News Center for the Performing Arts from September through April, the 85-member orchestra plays compositions by Bach, Beethoven, Strauss and other maestros.
For a show you won't soon forget, catch a small-scale jazz or classical concert at Chamber Music Amarillo. From your seat in the cozy venue, you'll have the chance to admire the technical prowess of the musicians and the feeling of being surrounded by sound that you can only get in a small space. Better yet, you can bring your own food and beverages. How can you beat that?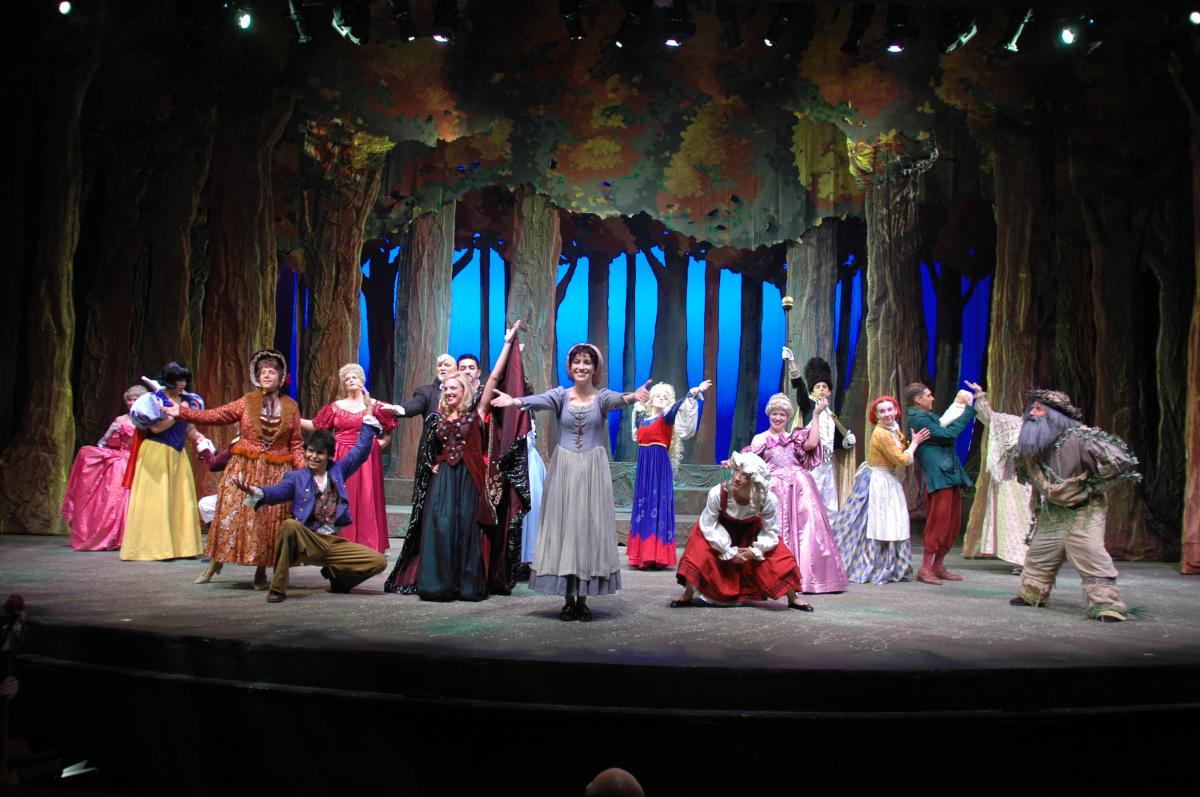 2. Watch Local Performers Light Up the Stage
Dramatic operas, musicals that'll make you laugh and cry and the lively songs and dances of Broadway hits. Experience it all here in Amarillo, an oasis of the performing arts in West Texas. Watch as the professional actors of the Amarillo Little Theatre (ALT) entertain with comedies, dramas and mysteries from August through May. As one of the oldest, continuously operating theaters in the country, the ALT knows a thing or two about producing a great show.
Yet the ALT isn't the only performing arts group in town. Catch one of the shows in the Broadway Spotlight Series to see a production that has entertained audiences around the world. Embark on an operatic adventure with the Amarillo Opera, a professional opera company that brings musical drama to the High Plains from October through May. Watch with wonder as the delicate dancers of the Lone Star Ballet plié and pirouette through dramatic shows like the annual performance of The Nutcracker.
Whether you prefer the spectacle of theater or the thrills of opera, Amarillo serves up evenings of artistry that make for some wonderful memories.

3. Admire Works of Public Art
From half-buried vintage Cadillacs to eye-catchingly odd road signs, Amarillo is full of fascinating displays of public art you've got to see. Start with none other than Cadillac Ranch, an outdoor exhibit that's worthy of any bucket list. Jutting from a stretch of farmland just west of town, the 10 autos featured in the exhibit hail from a bygone era of automobiles. Today, they're covered in a menagerie of colors and designs left by previous visitors. You can even do the same, assuming you bring a can of spray paint. Leave your mark, take some photos and pause a moment to appreciate one of Texas' most iconic roadside attractions.
Of course, there's plenty more to see. Head south on Highway 27 and you'll come across Ozymandias right outside of town. Consisting of a pair of legs adorned with athletic socks, it's also a place where visitors frequently leave their mark, making it a constantly evolving work of art. Head back into town for a scavenger hunt like no other. There are more than 100 fiberglass statues of American Quarter Horses spread throughout town, some painted with their own mini-murals. Along the way, you'll also encounter thousands of road signs that range from outright goofy to profound, like a street crossing sign for dinosaurs and one that reads "Life is a Dream that Keeps Me from Sleeping." These signs are all part of the Dynamite Museum, which was once the world's largest urban art project.
No public art tour of Amarillo is complete without seeing the Amarillo Ramp. Rising up to 15 feet high out of a flat stretch of ranch land, the ramp is a 140-foot-in-diameter partial circle of rock that was originally constructed in the early 1970's. To see it for yourself, you'll need to contact the Coyote Bluff Cattle Company to set up a tour, as the Amarillo Ramp is located on private property.

4. Mosey Through Art Galleries Big & Small
Whether you're wandering through independent galleries or a sprawling three-story museum, you'll come across a wide array of world-class art in Amarillo. Take a deep dive into the local arts scene when you visit the Amarillo Museum of Art (AMoA). Featuring collections of American photography, paintings, prints, art from Asia and Tibetan tsakli and manuscripts, the AMoA offers a world's worth of art to see. Step into the Cerulean Gallery to see works by local, regional and national artists in rotating exhibitions, while the Kenneth Wyatt Galleries of Amarillo showcases the fine Western art of Kenneth Wyatt, as well as sculptures, jewelry and paintings by other artists.
Even two of Amarillo's biggest museums, the Panhandle Plains Historical Museum and the American Quarter Horse Hall of Fame & Museum (AQHA), have extensive art collections. The former's compendium of art includes everything from historic art from Arizona, Colorado and New Mexico to European paintings from the Renaissance. Meanwhile, the AQHA's America's Horse in Art displays various works made to celebrate the legacy of the American Quarter Horse. 
There's so much fine art to see that you may not be able to see it all in one trip. What better excuse do you need to come back for another visit?

5. Enjoy Live Music at its Finest
Music in all its forms is just as much an art as any other medium, and Amarillo has more than its fair share of stages where its stars shine at their brightest. Listen to the tunes of national touring acts and popular local bands at the GoldenLight Cantina, one of Amarillo's oldest restaurants and most notable live music venues where the likes of Uncle Lucius, Joe Ely and The Gourds have performed in the past.
For a great selection of craft beer, a welcoming neighborhood feel and live music on the weekends (and occasional weekdays), check out Hoots Pub. Zombiez Bar & Grill is also a great place to hear local bands showcase their talents, and you'll also dig the extensive food menu and the largest outdoor patio in town. The 806 Coffee + Lounge offers a more refined experience with a diverse array of live performers, while Smokey Joes serves up Texas bands and the kind of unique atmosphere you'd only find along Historic Route 66.
Yet that's not all. Join the sizable crowd of locals at Hoots Pub for one of the bar's many live shows.   
Amarillo is just as much a place for live music as it is for art, and catching a show is a fantastic way to spend a night out on the town.
Ballet, opera, Broadway hits, paintings of the American West and from the Renaissance era and live music played by touring bands. Art takes many forms, and all of them are celebrated in Amarillo. Experience it all on your next visit to The Yellow Rose of Texas. Plan your next West Texas adventure here.