Amarillo Convention & Visitor Council Hires Experienced Sales and Service Staff
Ashley Gutierrez and Ashley Oakes, two local businesswomen with lots of sales and customer service experience, have joined the Amarillo Convention & Visitor Council (CVC) staff.
Oakes is the new Association, Corporate, and Government Sales Manager working within the Amarillo CVC sales staff. She brings more than 10 years of sales experience to this critical post as well as a passion for her home town of Amarillo. She will work with clients throughout Texas and beyond the state's borders to attract conventions and meetings to our city. Oakes graduated from Tascosa H.S. and Amarillo College. This is her first week on the job.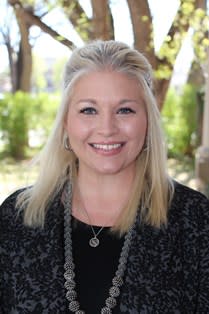 ASHLEY OAKES

Gutierrez is the new Sales Assistant for the Amarillo CVC sales staff. Her experience includes years of serving the people of the Texas Panhandle in restaurants, retail shops, law offices and other customer service roles. Like Oakes, she has a passion and pride for our area. She graduated from Randall H.S. and attended Texas Tech University. Gutierrez started in early March.
ASHLEY GUTIERREZ

"These hires bring two very experienced people to our top-notch staff. With so much happening in Amarillo, from downtown development to hotel construction across the city to exciting new options among our attractions, we need the best people we can find to tell the Amarillo story," Dan Quandt, Vice President of the Amarillo CVC, says.
#####
The Amarillo CVC mission is to positively impact the economy and image of Amarillo through destination marketing and related support programs.
Visit the Amarillo CVC website