Amarillo, well known as a cowboy town, is actually home to more places to eat than you would have imagined! I grew up just 45 minutes from here and often frequented all the watering holes around. But honestly, they have upped their game since the last time I visited. Amarillo has everything from tourist cowboy, to industrial to hipsters, to all out Mexican styles of places in town. So look over my latest list, as you can expect to eat and drink at quite a range of historic, tourists, industrial, and up-and-coming places.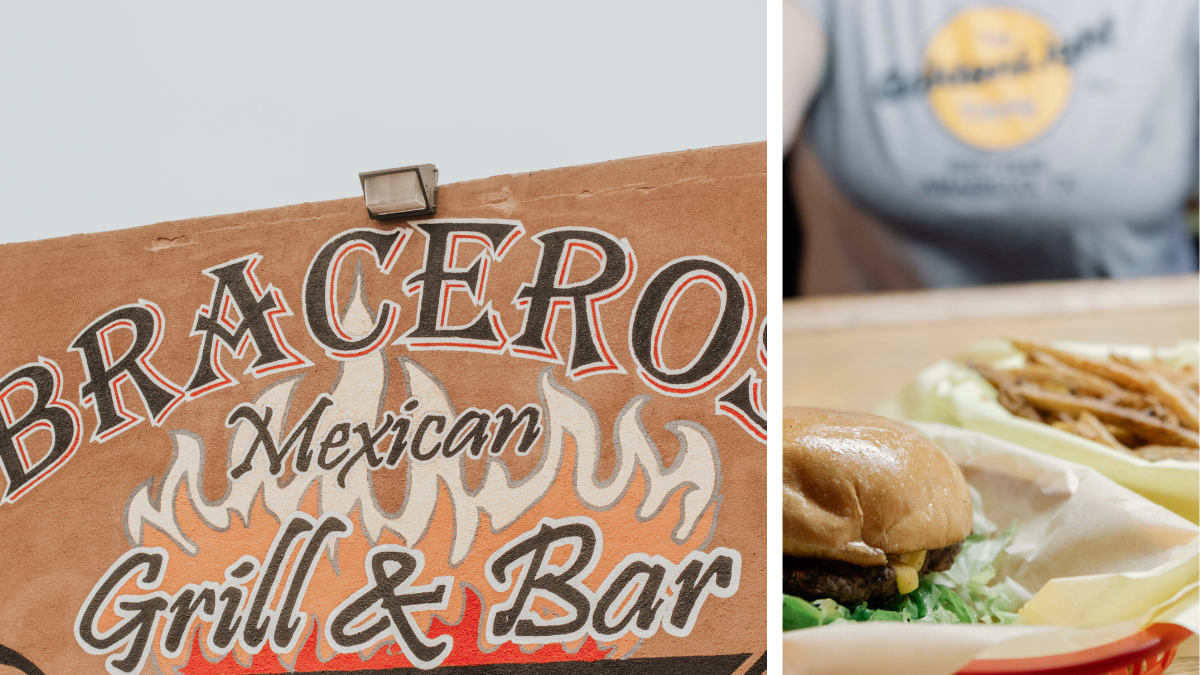 For a quirky ambiance and good Mexican food, try Braceros on 6th Street, in a converted former Route 66 garage! It is located along the historic U.S. Route 66 in Amarillo, which is a throwback to the early age of road tripping in America. Remember that? There are many original buildings with traditional signs throughout the area. And just down the street from Braceros is the Golden Light Cafe, an Amarillo institution that has been here since 1946! Nearby, you can find a list of other historic buildings on a street plaque. Plus, you can find quite a few funky restaurants with outdoor patios and many antique shops in the area, which give the area a fun vibe!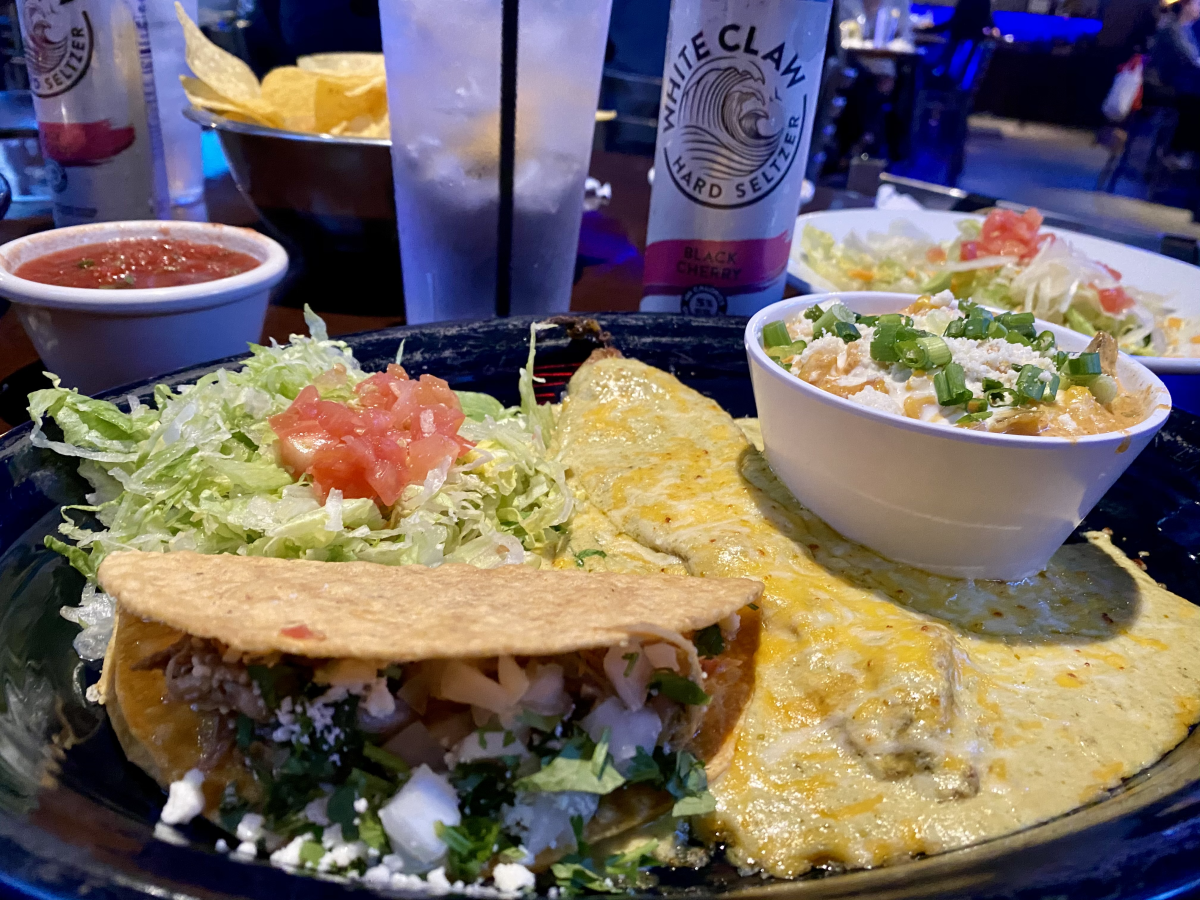 And if you are looking for the newest and hippest part of town, go to Town Square Boulevard, where I ate at Cada Vez Cocina Mexicana. I had the best chile relleno I think I have ever eaten. I ordered it with cheese and poblano cream inside, then smothered in more cheese. They have happy hours, drink specials, and TV screens playing everywhere. They even have a gameroom with pool tables and shuffleboard. It is a great place to meet up with friends.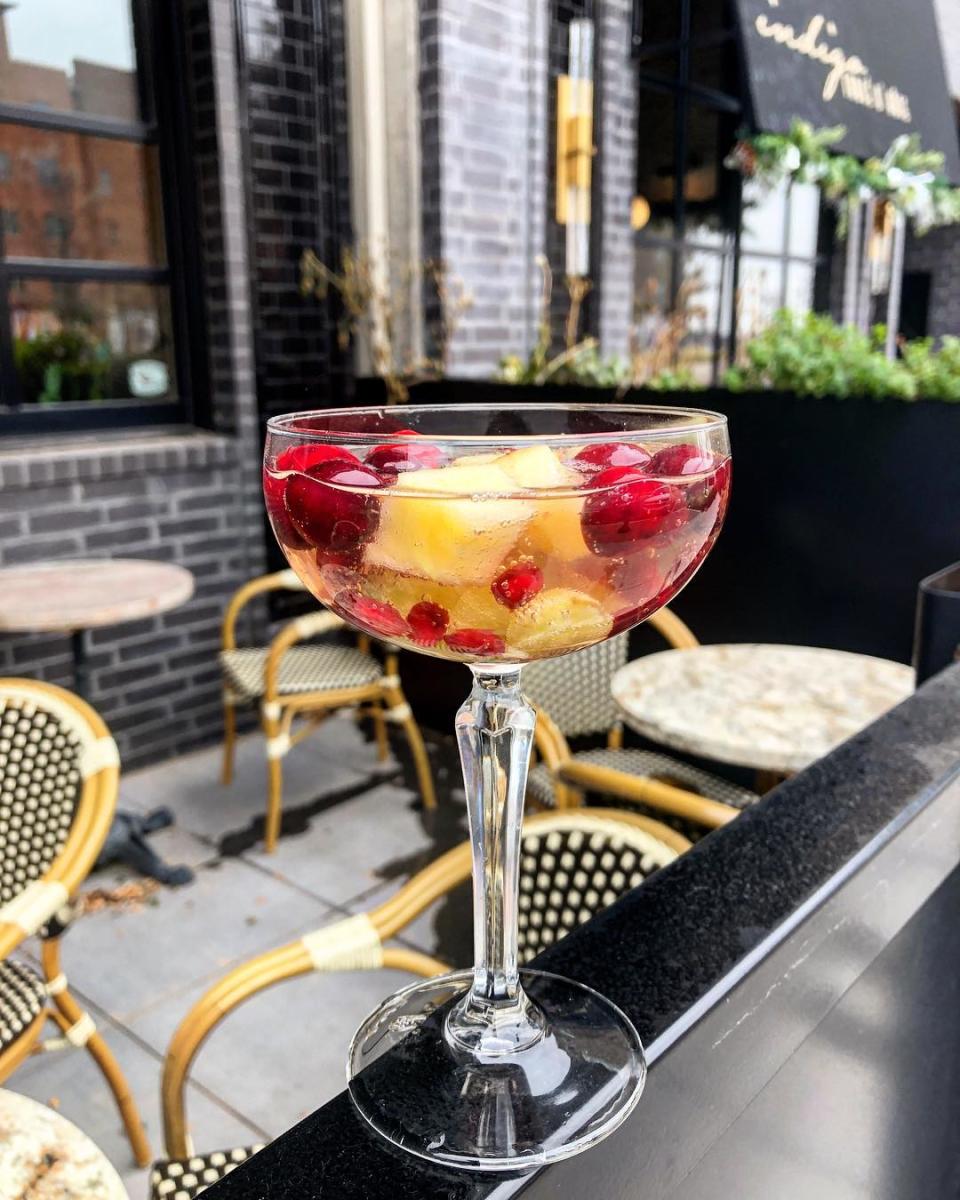 And just in case you are looking for a speakeasy bar close by, you will find Metropolitan – a super cool bar with brick walls and high back chairs that displays a jazz band ambiance. Their atmosphere takes you back in time to the prohibition time when bars were opened by "secret doors". They have live music every Friday and Saturday at 8 pm, so stop on by.
And how can anyone forget that Amarillo is home to the Big Texan Steak Ranch, which is world-famous for serving that 72- ounce steak for free if you can eat it within an hour with all its fixins' (a baked potato, shrimp cocktail, salad, and bread roll with butter.) Otherwise, you have to cough up $72 for the steak! Be sure not to eat for at least 24 hours before you go in if you are going to try it! And as my Dad says "good luck on that one!"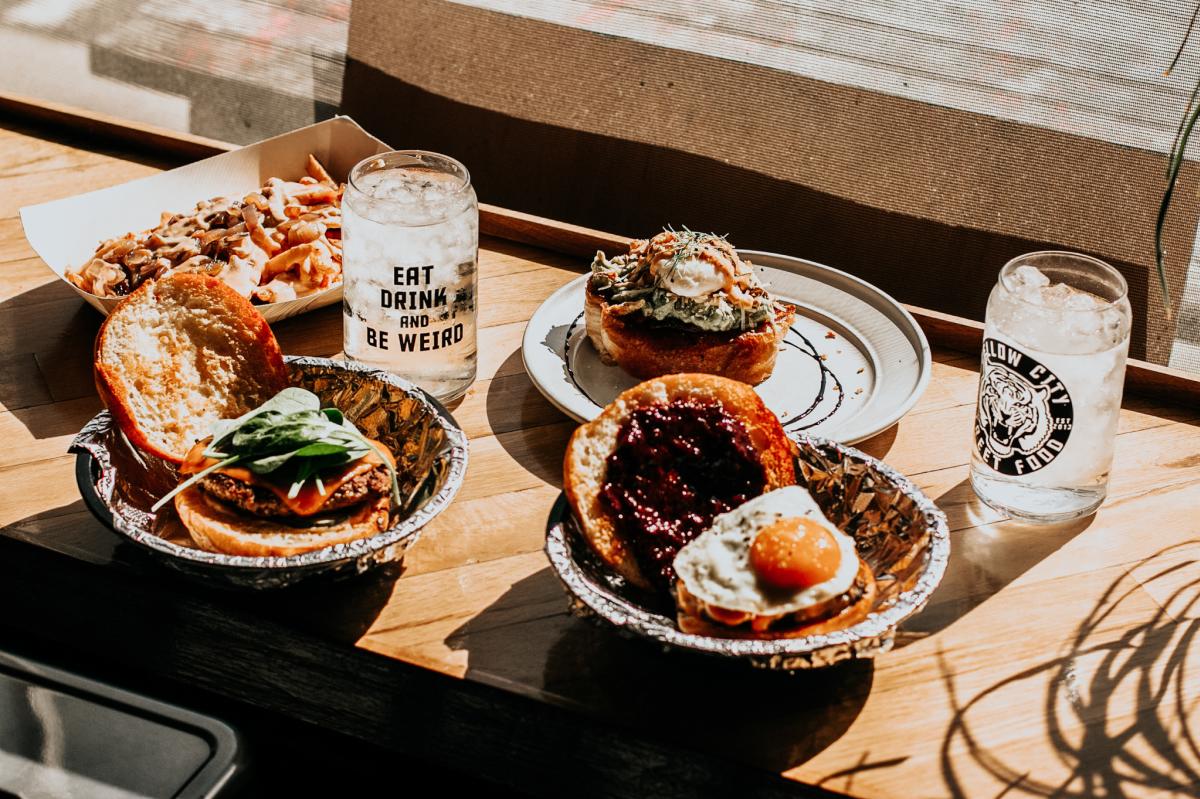 Or you can go on over to have an Amarillo food adventure at Yellow City Street Food on Wolflin Avenue. It was once just a small shack and has now turned into a bustling hipster space selling fun street food. It has even been featured on the Travel Channel.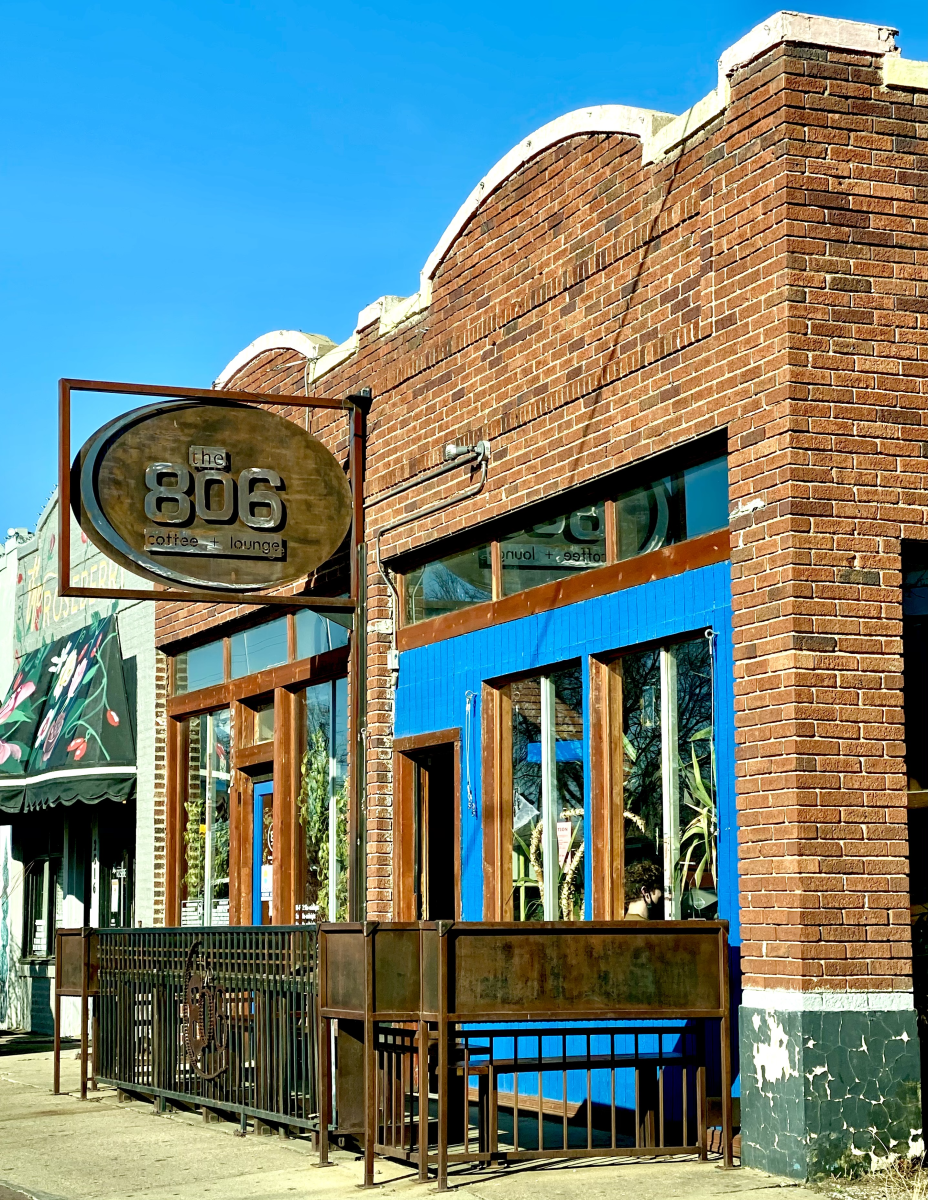 If you happen to be there on a Sunday, the Sunday brunch menu at the 806 Coffee+ Lounge on 6th Avenue changes its menu quite regularly. It is a cool space that hosts live music, I stopped by and had the most delicious breakfast taco I've ever tasted. It had plenty of egg, cheese, and potatoes all wrapped up in a tortilla. But the BEST part was the crushed blue corn tortilla chips found on the INSIDE! And with $4 mimosas, do I even have to say anything else? Also, if you are interested in a little trivia, it happens to be Amarillo's longest running open mic night.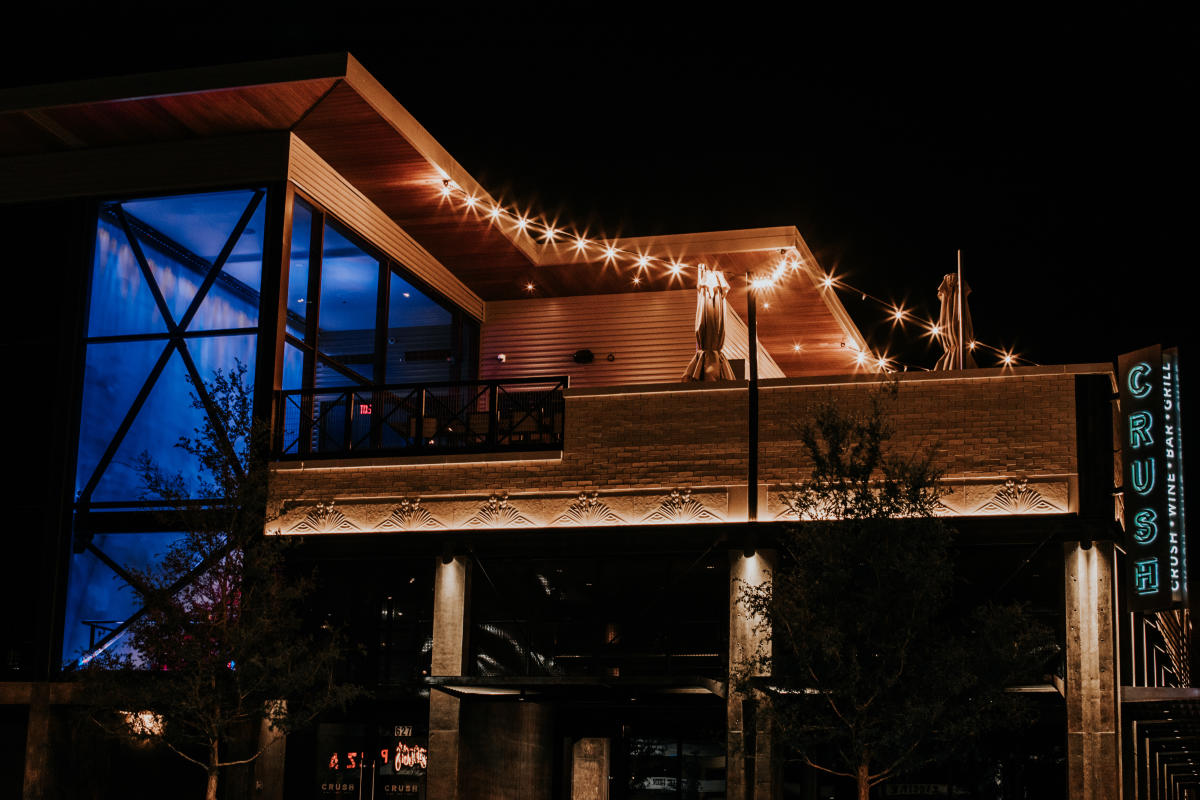 The Crush Wine Bar and Deli is also pretty cool with its industrial-style space over on Polk street. It is like having your favorite food in the comfort of your own home. It's really more of a craft beer and wine bar than a deli, but with great service. Plus, they have a modern menu that stretches far beyond the steak and fried food you would expect to find in most Texas towns! At their new location, they have added a full cocktail bar with an upstairs patio with fire pits, twinkling lights, and a gorgeous view. 
Special mention does go to Lazy Gator on Hillside Street, where you can order the Black Cat Bayou dinner that comes with seared catfish over rice smothered in Cajun Alfredo cream sauce with shrimp, crawfish, mushrooms, and bell peppers – to die for. Plus, Bar Z Winery just outside of town on FM 1541 in Canyon "gently herds Texas grapes into a bottle"! And in the summer time you can sit and enjoy your wine with a view of Palo Duro Canyon – which they say is the best view in the Texas Panhandle. OHMS makes fine dining seem easy with its flare of serving up specialty items on a weekly basis. And Huds has a great breakfast burrito and is known around town for its "cherry limeade" and long lines at 12 noon.