Administration
Kashion Smith
Executive Director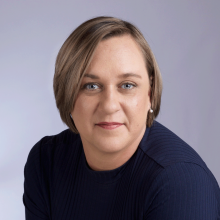 An Amarillo native, Kashion Smith was raised with a heart for hospitality and a passion for the Texas Panhandle. She started her tourism career as the general manager of a hotel located in the historic district of Taos, NM. Upon moving back to Amarillo with her family, Smith spent more than 10 years in hotels before joining the Amarillo Convention and Visitors Council staff in 2013. In 2015 Smith took on the role of Director of Tourism followed by earning her Texas Destination Marketer (TDM) certificate in 2018. In the fall of 2018, Smith was appointed Deputy Director of the Amarillo CVC, going on the following year to earn a Certified Tourism Executive (CTE) certification. Faced with many challenges and disruptions beginning in late 2019, the Amarillo CVC board appointed Smith the Interim Executive Director in March of 2020. As the COVID-19 pandemic forced organizations to reprioritize their goals, Smith lead the CVC staff in a new direction. With a heightened focus on the CVC mission, she spearheaded work on creating a strategic plan intent on strengthening partner relationships that would set up Amarillo for a strong recovery in its hospitality and tourism industries. In October of 2020 the CVC separated from a long-term management agreement with the Amarillo Chamber of Commerce, became a standalone organization, the Amarillo Convention and Visitors Bureau. Leading the organization through this difficult time, the CVB staff's accomplishments stood out, and Smith was named Executive Director in January of 2021. Over the years Smith has served on many industry and community committees and boards. She currently serves on the Texas Travel Alliance board and is co-chair of their legislative committee.
Mary Ramirez
Executive Assistant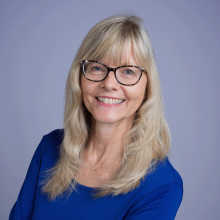 I was born in Amarillo and began working part time for the Convention and Visitor Bureau as the weekend clerk at the Visitor Information Center in May 2005. I was promoted to be the manager of the Visitor Information Center in April 2006, until July 2012 when I became Executive Assistant at the Amarillo CVB.
Braley Beck
Director of Finance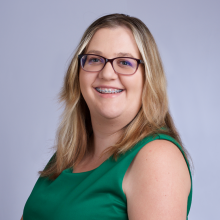 Hello, my name is Braley Beck. I was born and raised here in Amarillo and while I've dabbled living in a few other places, Amarillo has always been my home. I started working as a part-time service counselor at the Amarillo Visitor Information Center in December 2013 where my love for Amarillo grew. I am now the Director of Finance at the Amarillo Convention and Visitors Bureau. I love meeting and visiting with our guests from all over the world and want to help make your trip wonderful.
Servicing
Stephanie Andrews
Director of Client Services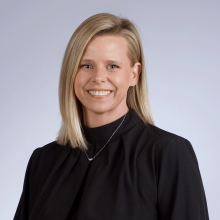 Hi! My name is Stephanie Andrews. I was born in Baton Rouge, LA, and moved to Texas when I was young. I joined the Amarillo CVB team in April of 2013 and brought with me 18 years of hotel experience Southern hospitality. My role is to assist you and your group in making your Amarillo experiences a positive, productive one.
Sales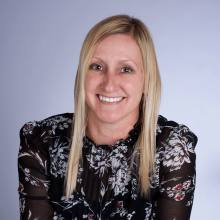 Hello, my name is Amy Tarr and I am the Director of Sales for the Amarillo Convention and Visitors Bureau. I have 25 years of hospitality experience, my career started in restaurants and moved into the hotel industry while I was in College. I have worked in all aspects of hotels, from Catering to Operations and Sales. My journey in Hospitality has truly been one of learning from experiences, so this opportunity to serve Amarillo is a pleasure. Please reach out to me if you have any group or event plans to travel to the Amarillo area, I would love to assist in making your experience a memorable one.
Marketing
Hope Stokes
Director of Marketing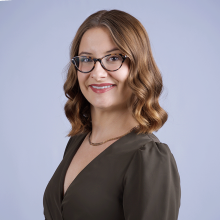 Hey there! Let me tell you a little about myself. My name is Hope Stokes and I joined the Amarillo Convention & Visitors Bureau fresh out of high school as an intern in 2013. With help from my colleagues, I worked my way up the ladder through the years and was promoted to Director of Marketing in 2018. I have been very fortunate to be able to travel and learn from other destinations around the world and I can confidently say, there's no place like Amarillo. I was born and raised here and I'm always looking for the opportunity to share my passion for Amarillo with others. I'm happy to assist you with any marketing and/or PR efforts you may need to help bring your group, family, or whoever to Amarillo for a visit. Hope to see you soon!
Jackie Phommahaxay
Marketing Manager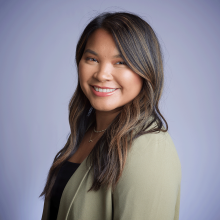 Howdy, I'm Jackie Phommahaxay! I was born and raised in Amarillo, Texas, and while I had my own adventures outside of Amarillo, this will always be home to me. I'm a big traveler and foodie and love expressing myself through creating. I enjoy getting to channel those passions into my role at the Amarillo CVB.
Travel & Tourism
Christy King
Director of Tourism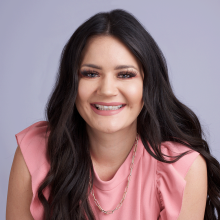 Born and raised in Amarillo, I am passionate about promoting my city! With over 15 years of hospitality experience, I have found my true calling in serving people and welcoming them with open arms. I love to tell the story of the true Texas experience we have to offer, while also being rich in culture and the arts. We are a little less "howdy" than you may think, and a little more "welcome home" than you expect. My job is to make sure every visitor experience is one for the books, and I find no greater joy. Whether a tour group or family, I am happy to assist in planning your itinerary and ensure your time in Amarillo will never be forgotten!
Salvador Gutierrez
Tourism Coordinator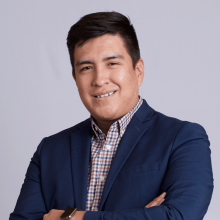 Howdy! I was born and raised in Torreon, Mexico, and moved to the United States 10 years ago. Amarillo was the city that welcomed me. I was amazed by Amarillo's heritage and hospitality from day one. Everyone I've met has been friendly and caring. I have a special place in my heart for Amarillo and the Texas Panhandle, and I want people to come and experience Yellow City as I did - and still do. With a background in PR & Advertising and a passion for making everyone feel welcome, I work to attract visitors to Amarillo and have them experience the real Texas. Most importantly, I'm committed to my community. My job is to create experiences for locals and make them proud of the community they belong to. Tour the city with me for a day, and you'll fall in love with Amarillo!
Film
Sherman Bass
Film Commissioner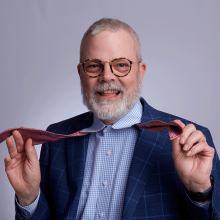 Bass brings three decades of experience to the ACVB. He has worked in venue management for much of that time, most recently as general manager of the Amarillo Civic Center Complex for thirteen years. No stranger to the ACVB, he has over twenty years of service on the ACVB board and its committees. While film has always been a part of the ACVB, Bass is excited to serve as its first film commissioner and take the office to the next level. "My favorite things about Amarillo and the Texas Panhandle are friendly people, wide open prairies, beautiful canyons, and magnificent sunrises and sunsets – all of which make this region a perfect place for your next film or video project!"