Tell Your Story in Amarillo
The Amarillo Film Office is committed to providing assistance to production companies that are interested or have chosen the City of Amarillo for a project.
Our services include:
Assistance in finding location scouts and sites

Assistance in contacting local, state and federal agencies

Assistance in working with private entities

Assistance in obtaining any permits where needed

Assistance in finding special services and personnel

Limited location files
We cannot assist with:
Obtaining signed contracts from private and government entities

Making monetary arrangements with private and government entities

Securing Locations

Providing services that can be obtained through private businesses
Location
Amarillo is the largest city in the center of the Texas Panhandle. The city connects with Oklahoma and New Mexico via I-40, with Dallas-Ft. Worth via U.S 287.
Climate
Altitude: 3,671 ft.
Annual Precipitation approximately 20 inches
There are 4 distinct seasons with over 250 sunny days each year. A constant breeze ensures relatively low humidity and comfortable temperatures most of the year.

Transportation

Population / Size
Amarillo 198,645 (Census 2015); the city lies within 2 counties, Potter and Randall, and encompasses 90.31 sqm
Amarillo has a projected 2020 population of 202,028 and a projected MSA of over 300,000
The city lies within 2 counties, Potter and Randall
Amarillo's total area is 90.3 square miles

Permits
Blocking off a city street or sidewalk, a Special Event Application must be submitted to the city 
Public Right-of-way within Amarillo, contact the Traffic Office
County Roads
Potter - 806.379.2900
Randall - 806.468.5800

Palo Duro Canyon State Park, permits must be submitted to Texas Parks and Wildlife 
Alibates Flint Quarries National Monument/Lake Meredith, permits must be submitted to the National Park Service
Interstate Highways & Farm-to-Market Roads, contact the Texas Film Commission at 512.463.9200
Cadillac Ranch, contact Kelli Erwin Aaron at 806.350.2444

Texas Film Incentives
Braley Beck
Director of Finance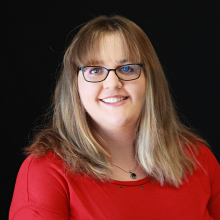 Hello, my name is Braley Hand. I was born and raised here in Amarillo and while I've dabbled living in a few other places, Amarillo has always been my home. I started working as a part-time service counselor at the Amarillo Visitor Information Center in Dec 2013 and was promoted to manager in July 2016. I am now the Tourism Manager at the Amarillo Convention and Visitors Bureau. I love meeting and visiting with our guests from all over the world and want to help make your trip wonderful.