The Amarillo Arts Co-op is an effort to raise awareness of the arts in Amarillo and encourage community support. Each participating art organization will deliver legendary performances and exhibits throughout the 2023-24 season highlighting the Legends that have inspired us throughout history.
Win Free Tickets!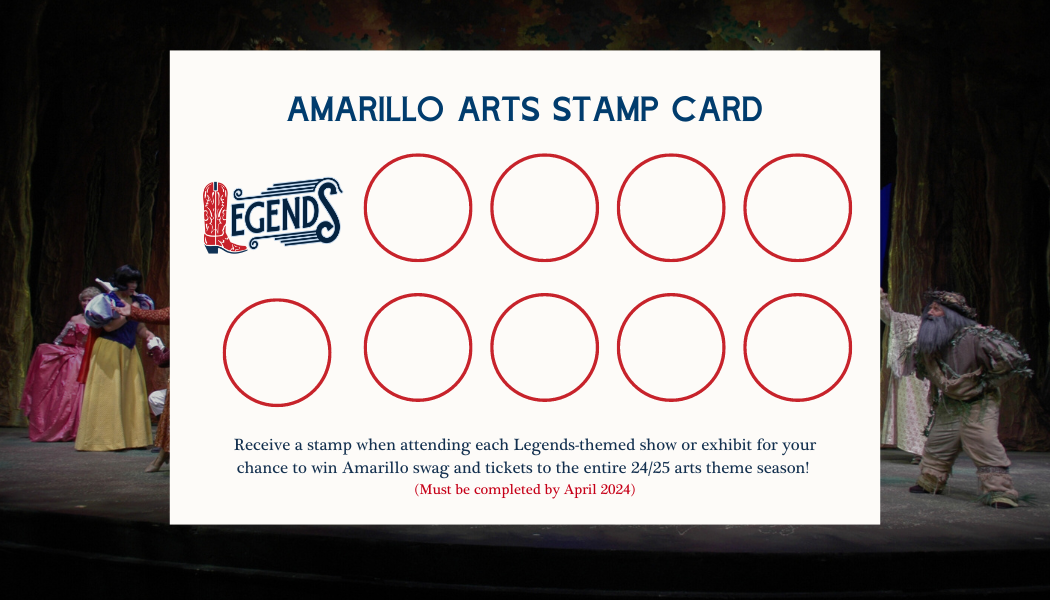 Play the official Legend's themed game!
Here's how you play:
Participants must attend all participating shows/exhibits in the 23/24 arts-theme season to win. 
Contact the Amarillo Convention and Visitors Bureau to receive your Legends player card or sign up here. Receive a stamp when attending each Legends-themed show or exhibit. Simply ask an organization representative to stamp your card while you are attending their event. Participants who complete their player card will receive an exclusive Visit Amarillo swag bag and be entered to win tickets to the entire 24/25 arts theme season.