Amarillo National Bank's Route 66 Celebration
Join us for the Amarillo National Bank's Route 66 Celebration on June 10th from 11AM - 7PM in Amarillo's Route 66 Historic District!
Attendees can expect a wide range of attractions, including vendor booths, food options, live music, Elvis impersonators, Miss Texas Route 66 Pinup Pageant, kids' activities, corn dog eating contests, a car show, a bike show, and much more. Admission is free for all attendees.
AMARILLO NATIONAL BANK ROUTE 66 CELEBRATION MAP
PARKING & BUSING INFORMATION
Additional parking will be available at Grace Community Church. Free buses will run from the church parking lot in 15-minute intervals from 10:45 a.m. to 7:15 p.m.
Free buses to and from the Summer Free for All event at Sam Houston Park will run from 4:45 p.m. to 7:15 p.m. in 15-minute intervals.
Check out the other events happening during the 10-day Texas Route 66 Festival by clicking the image below.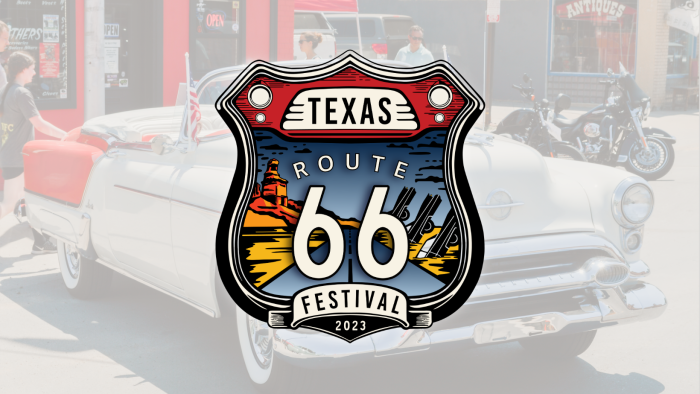 Don't forget to Shop Local - Stop into one of the many shops, antique stores, and more on Route 66!