You know you're doing it right if you get tacos at least once while visiting Amarillo. There's no better place to indulge in Amarillo locals' favorite foods, from family-owned taquerias to taco trucks. While we know the best is a matter of personal taste, these veteran Amarillo taco establishments are true local classics that never disappoint.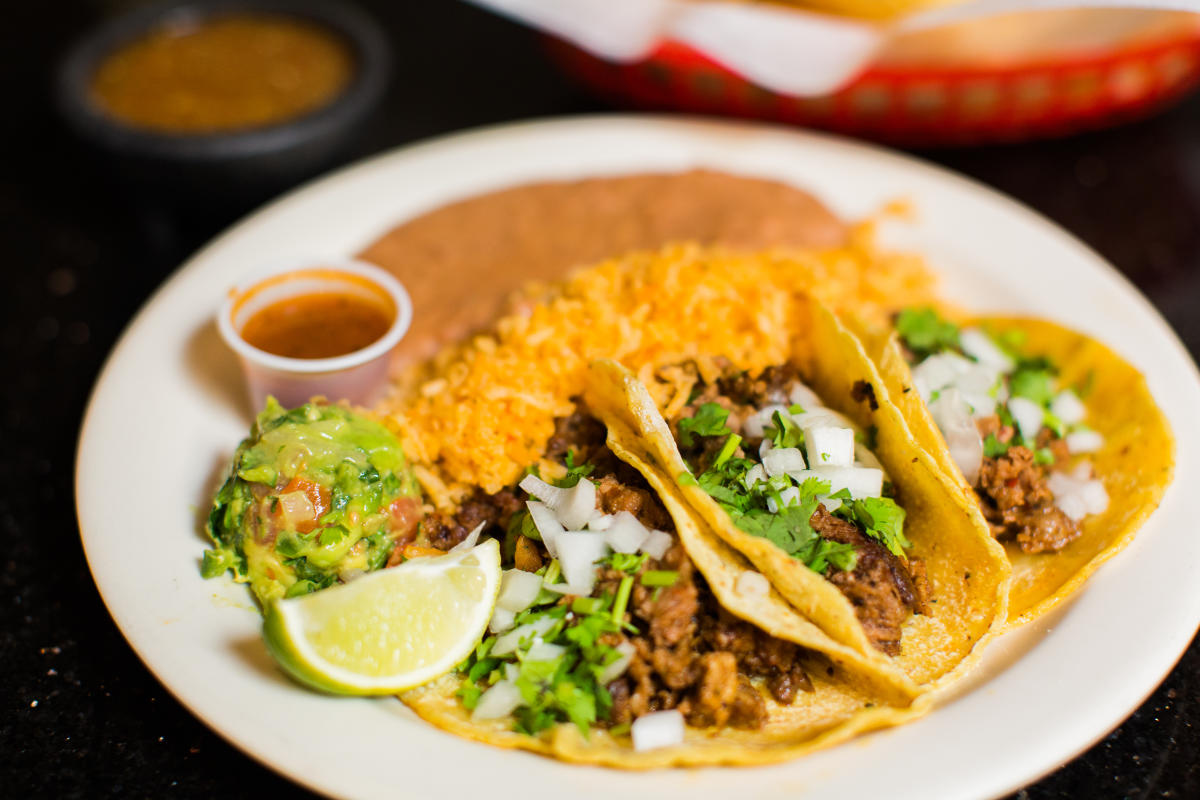 El Tejavan is a family-owned and operated restaurant that has served Amarillo for over 25 years. They have two locations on either side of Interstate 40. You can find classic Mexican plates there too, but you can never go wrong with their al pastor tacos. 
Insider Tip
They run lunch specials Monday through Friday from 11 AM - 3 PM and drink specials every day from 3 PM - 7 PM.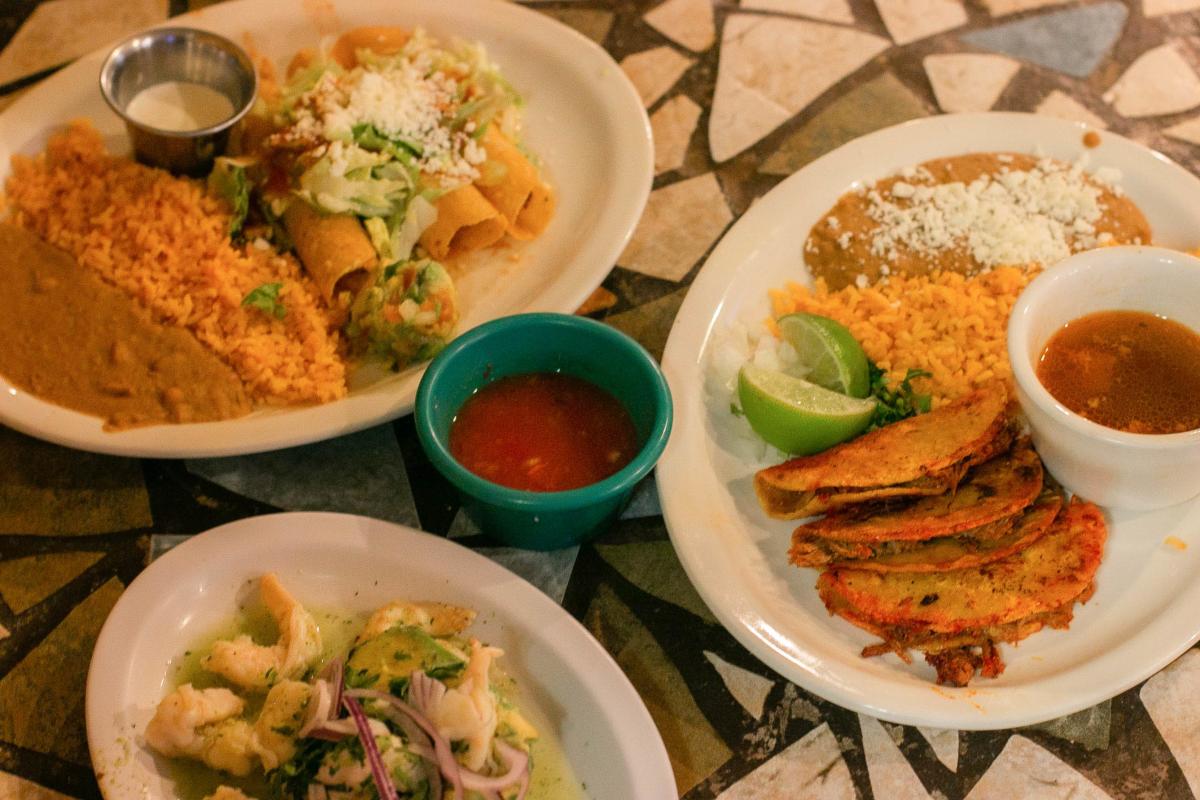 Like El Tejavan, El Manatial is family-owned and operated. We're particularly fond of their micheladas and food of course. You must order the highly sought-after tacos de birria! 
Birria is a traditional Mexican beef or goat stew cooked until fall-apart juicy and delicious. While birria is traditionally made with goat, here in the US it's very easy to find beef options. 
The stewed meat is then stuffed into tortillas that have been dipped in the stew and crisped to perfection on the grill. Tacos de birria are similar to french dip sandwiches in that the tacos are meant to be dunked in the stew (consume) before eating. 
Insider Tip
Absolutely order the charro beans with the tacos de birria. It really brings the entire meal together.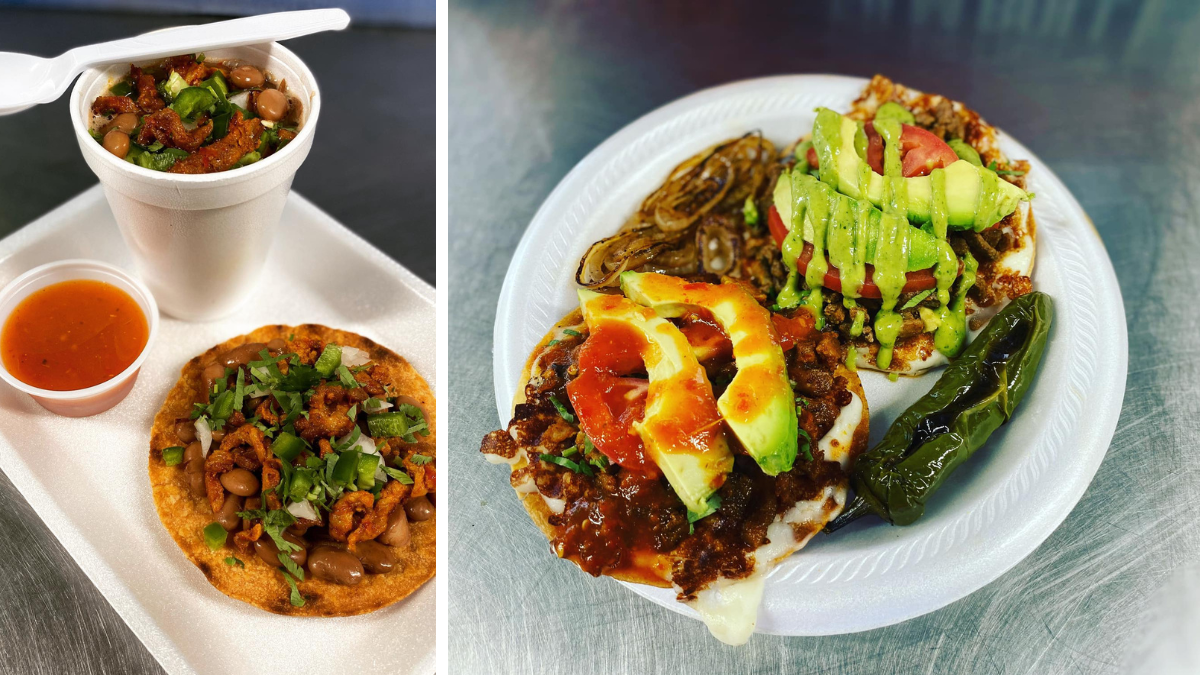 For late-night eats, Tacos Guadalajara is our go-to. They serve up some tasty tacos, carne asada fries, vampiritos, bacon-wrapped jalapenos, and tortas. We LOVE the vampiro tacos (they call them Vampiritos). 
Vampiritos are the amazing combination of a taco, tostada, and quesadilla. Imagine a corn tortilla taco that is cooked on the grill til crunchy, add a layer of cheese between the tortilla, meat, beans, cilantro, and onion and you're looking at a vampiro taco. 
Insider Tip
Order the frijoles borrachos (drunken beans). They always hit the spot and the diced jalapenos give it a nice kick.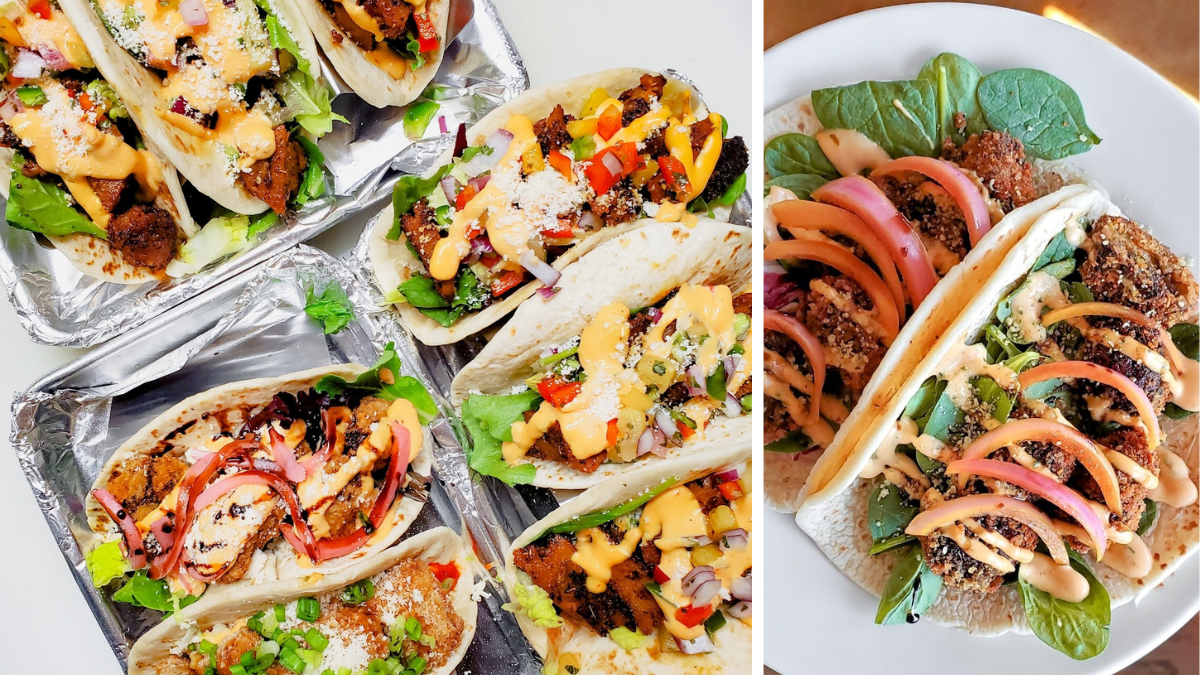 Yellow City Street Food is not your typical taco fare but an absolute local favorite. Yellow City Street Food is a chef-owned, new American-style restaurant inspired by street food. From tacos to burgers to Wok dishes to vegan fare, they have you covered!

The husband-wife duo, Scott & Rin Buchanan, began selling tacos to the late-night bar crowds in 2013. They soon opened up a tiny drive-thru spot ("shack") with their best friend, Elliott Crews. After 3 years, they experienced the loss of their partner, & now dedicate every day to his memory. By 2016, Scott & Rin knew they had to expand to a brick & mortar spot. 
Each dish is served with locally sourced ingredients. They have been featured in Texas Monthly for their vegan tacos, and we've got to say it too, they make some of the best vegan tacos we've tried. 
 
Insider Tip
The tacos are huge! Don't eat with your eyes. We usually order the Dragon Tofu tacos with a side of animal fries. Yes, they can make those vegan, too.