Route 66, also known as the "Mother Road," was home to neon signs, quirky roadside attractions, and motels. In the early days of automobile travel, roadside attractions were used for decades to entice travelers to stop and stay a little while. 

To this day, roadside attractions are the essence of roadtrippin' in the US. Although Route 66 is not a major highway, you can still cruise through its iconic roadside attractions and landmarks in Texas. 

The Texas Panhandle is a region of the great state of Texas known for its vast plains and cowboy culture. But did you know it's home to some of the country's most unique and unusual roadside attractions? 
 
Explore our favorite funky roadside attractions in the Texas Panhandle: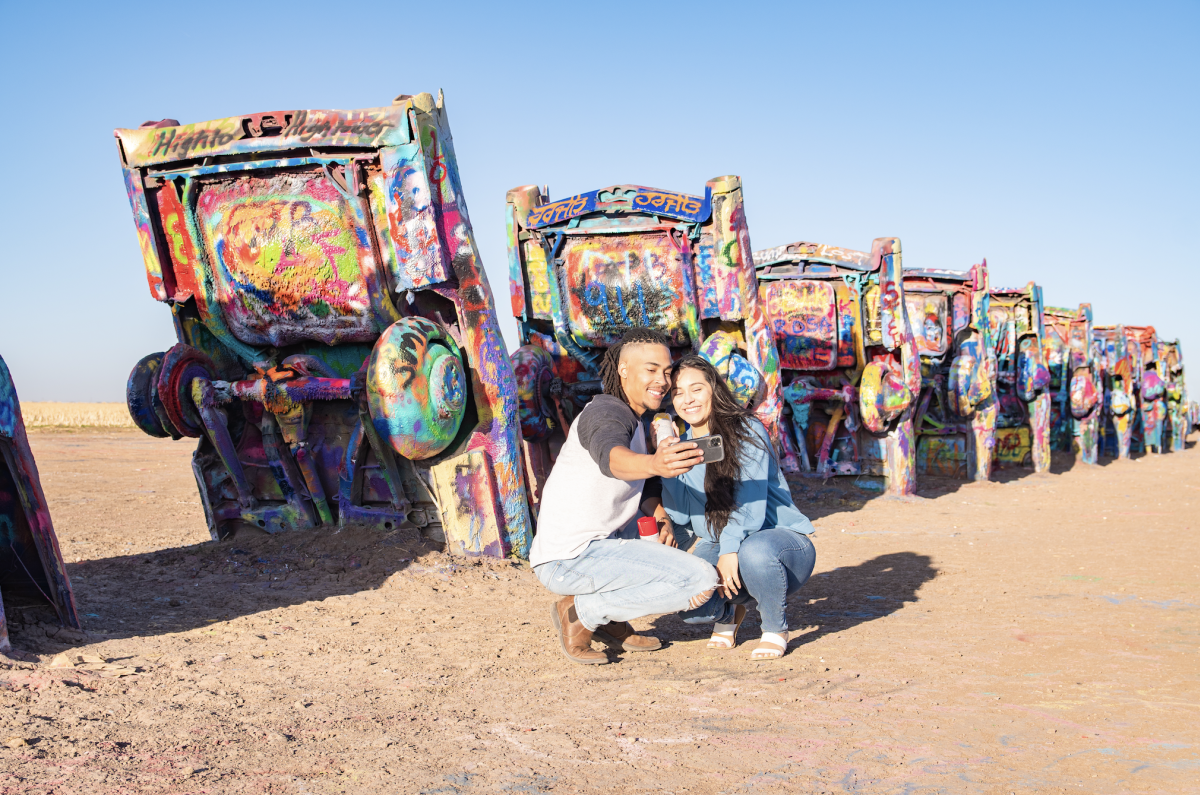 1. Cadillac Ranch - Amarillo, TX 
A must-see attraction in Amarillo, Cadillac Ranch is an interactive art installation that features ten vintage Cadillacs buried nose-first in the ground. Don't forget to bring some spray paint!
2. 2nd Amendment Cowboy - Amarillo, TX
Cruise on over to the 2nd Amendment Cowboy. This large cowboy proclaims his right to bear arms as three Cadillacs are placed behind him in reference to Cadillac Ranch. 
3. Ozymandias - Amarillo, TX 
This particular roadside attraction has a leg up…or two on the rest. This art installation is a half-finished, large sculpture of two legs created by the legendary Panhandle artist Lightnin' McDuff. The original plan was for this project to be a sculpture of a full man, but halfway through its construction, Lighting' decided it was perfect with just the legs.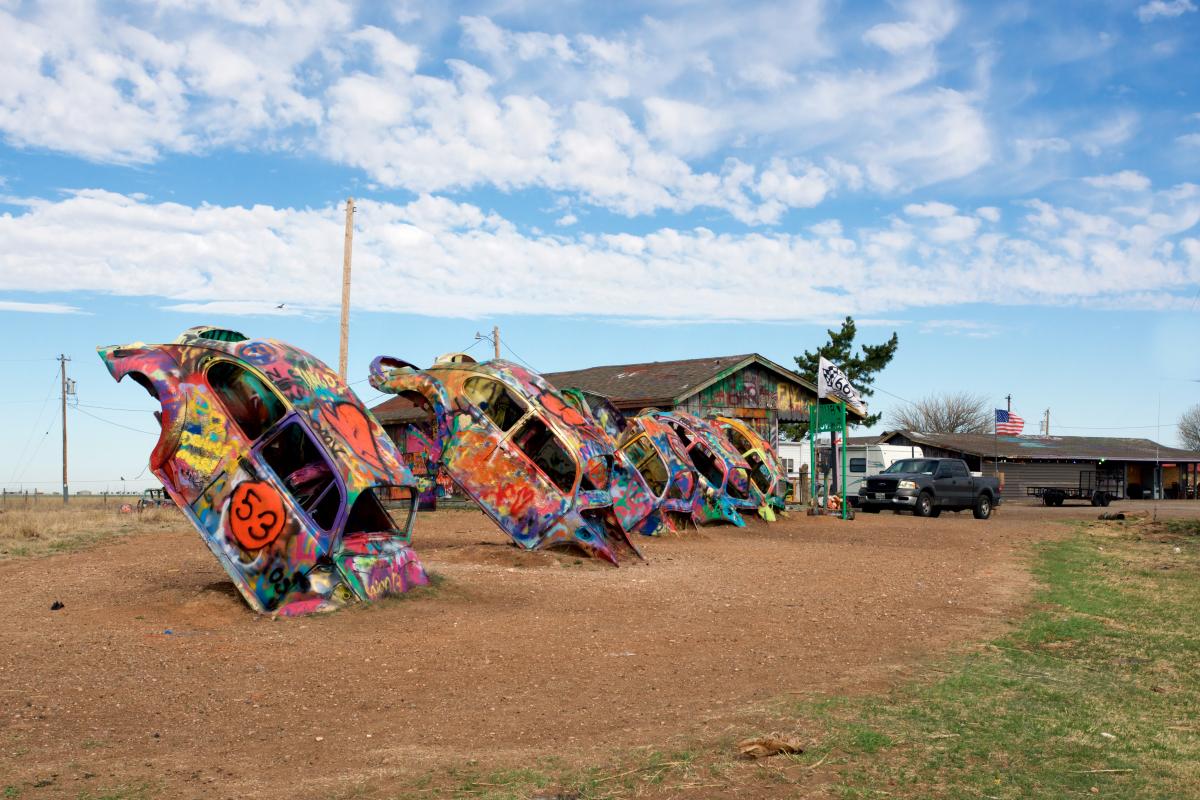 4. Slug Bug Ranch - Conway, TX
Slug Bug Ranch sits in the Old Route 66 town, Conway, TX. Like Cadillac Ranch, these VW Beatles are partially buried and visitors are encouraged to leave their mark. 
5. Cross of Our Lord Jesus Christ - Groom, TX
This 190-foot-tall monument can be seen from almost twenty miles away. The cross is surrounded by art installations depicting the scenes in the life of Jesus.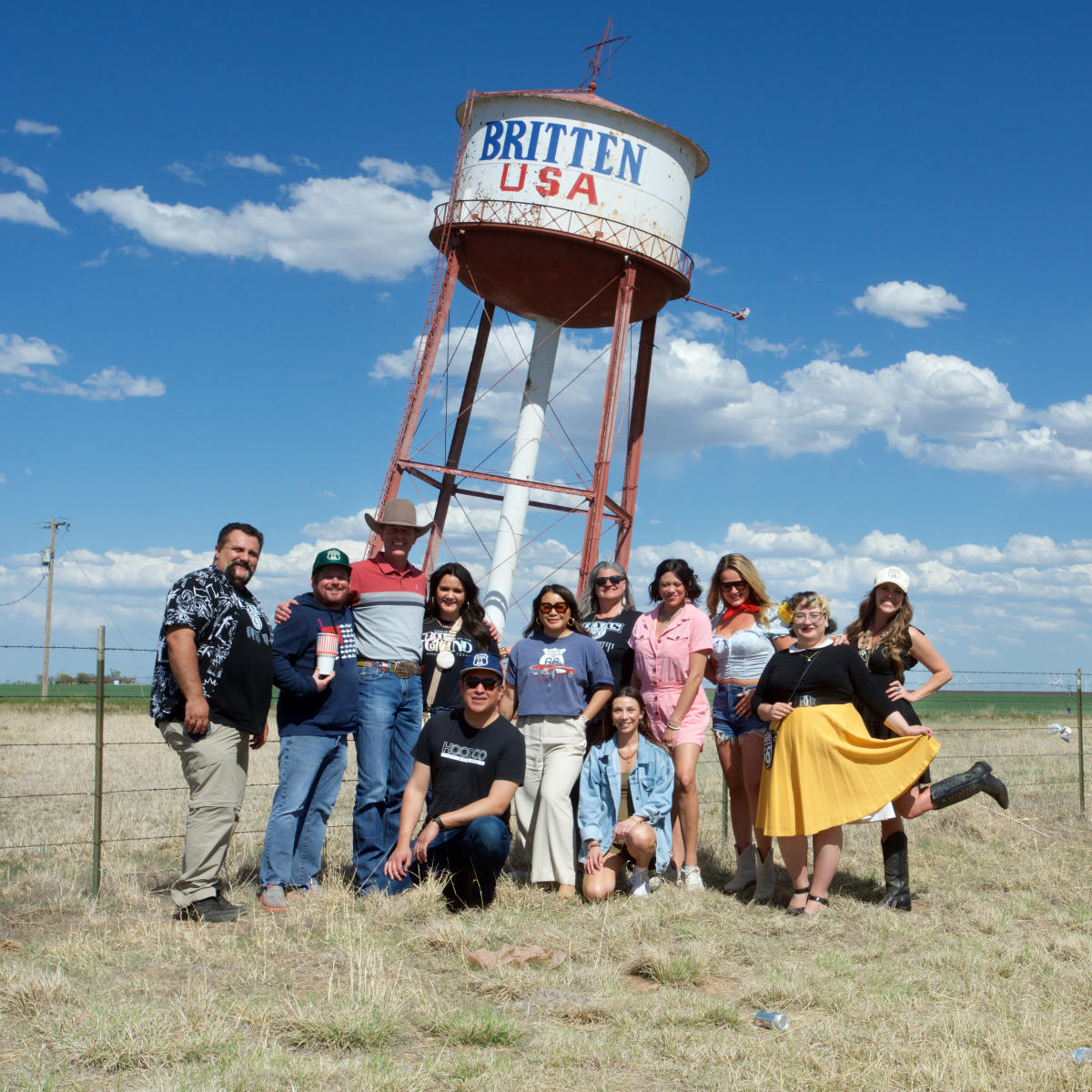 6. Leaning Tower of Texas - Groom, TX
The Leaning Tower of Texas lies alongside the former path of Route 66. During the heyday of Route 66, passersby would stop to see what could have caused the severe tilt of the tower. 
Ralph Britten, an aspiring truck stop and restaurant owner in Groom, bought the water tower as a marketing technique to attract new visitors.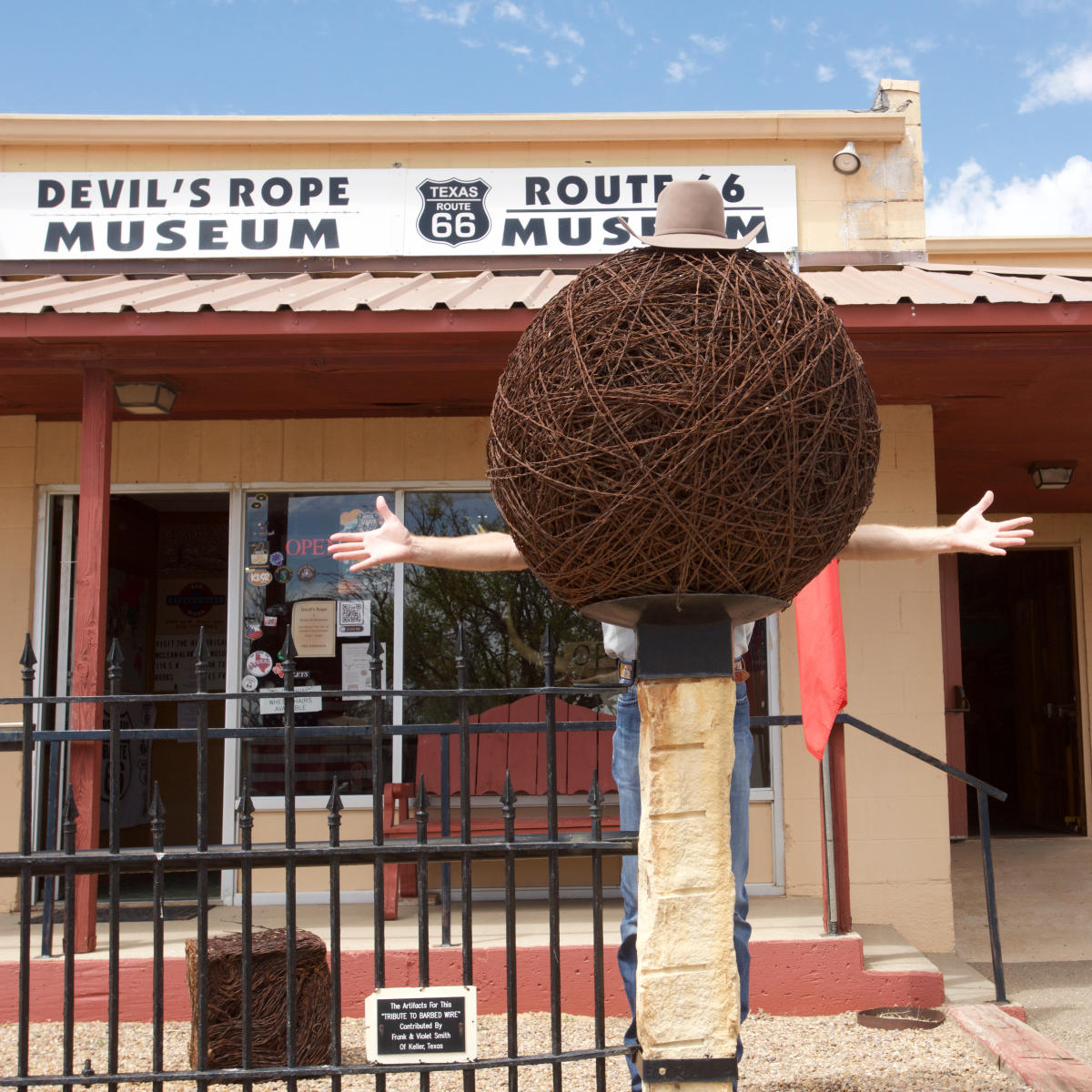 7. Devil's Rope Museum - McLean, TX 
Located along historic Route 66, The Devil's Rope Museum in McLean, Texas is a fascinating tribute to one of the most important inventions of the Old West - barbed wire. The museum houses a collection of barbed wire and fencing tools, as well as exhibits on the history of the wire and its impact on the settlement of the West. 

 
8. Floating Mesa - Bushland, TX
The Floating Mesa was created using white plywood to make it appear that its top portion is floating. The intended illusion of the top of the mesa "floating" in the air occasionally is affected when the sky behind it is the right shade of white. 
On clear days with no overcast, the line of plywood sheets painted white appears to blend in with the sky behind the mesa. While Floating Mesa's illusion only works from one side, the effect is nonetheless intriguing.
9. Big Texan Steak Ranch - Amarillo, TX 
Since its opening, the Big Texan has become one of the most iconic stops on Route 66. Famous for their whimsical, West Texas charm and great steaks. Today you can take on the massive 72 oz. Steak Challenge, or stop by to snap a few pics with several of their larger-than-life statues.