Affordable Getaway to Amarillo
Some of our fondest memories are from family vacations. Vacations not only create life-long memories but are a great break from the daily routine and open your mind to new cultures and experiences!
While we know that transportation, lodging, and meals add up quickly, everyone deserves a vacation. And no, it doesn't have to be expensive! Check out great ideas for a quick family getaway to Amarillo if you're on a budget.

Palo Duro Canyon State Park 
Unplug at Palo Duro Canyon State Park. Often referred to as "The Grand Canyon of Texas," Palo Duro Canyon is great for exploring on foot, bike, horseback, mountain bike, or car. The entrance fee is $8 per person 13 years old and older. 
If you go in the summer, catch a summer show of the outdoor musical drama, TEXAS, at the Pioneer Amphitheater. 
 

Wildcat Bluff 
Wildcat Bluff Nature Center covers about one square mile of land in western Amarillo. It is a great place to hike, bird-watch, and enjoy the local flora and fauna. Several hiking trails are open: Libb's Trail is handicapped-accessible, fairly short, and always free to use. Serious hikers will enjoy the Bluff, Windmill, and Prairie Loop Trails, each offering a traditional hiking experience of varying lengths. All trails are open sunrise to sunset, year-round. Be sure to bring lots of water for your hike. Admission is charged for the Bluff, Windmill, and Prairie Loop Trials. Check in with the property caretaker for the admission fee.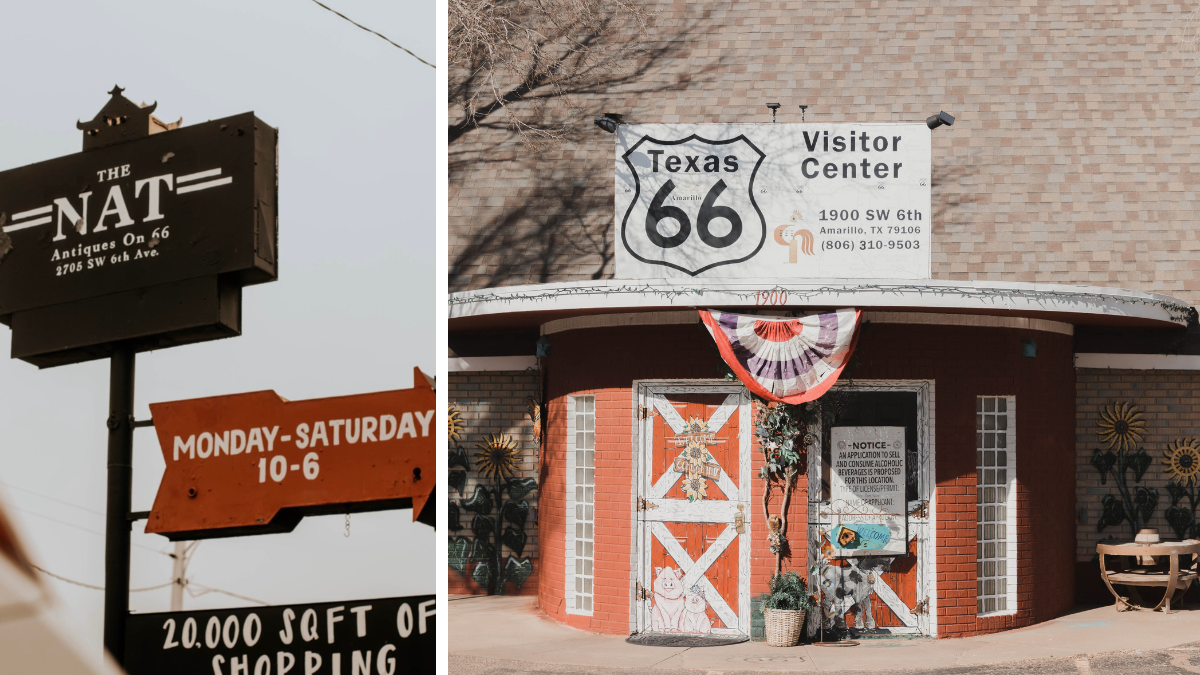 Historic Route 66
Route 66 offers a journey through history and nostalgia with plenty of sightseeing and shopping opportunities along the way. From antiques to one of the oldest restaurants in Amarillo, the Historic Route 66 District is a great place to roam and experience the past and the present in one place.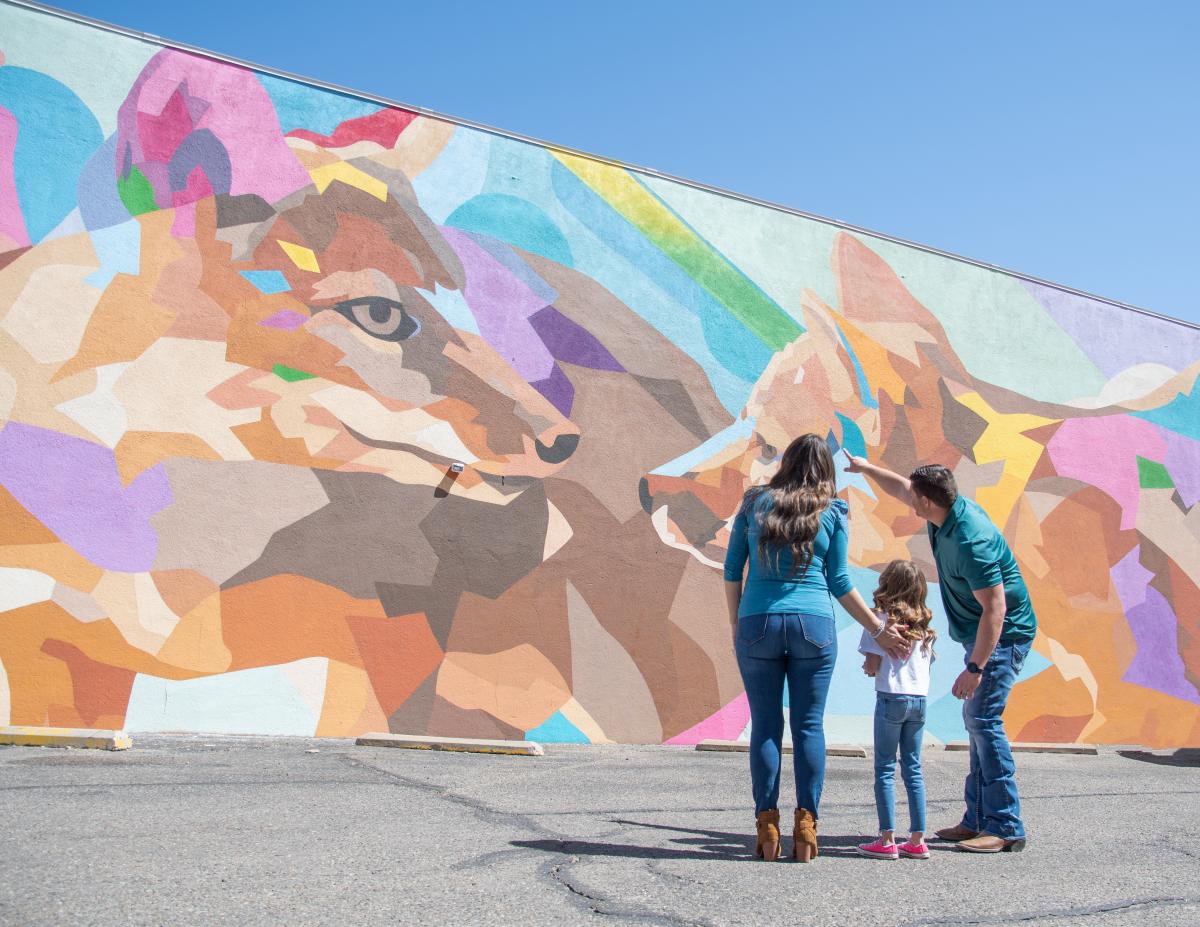 Amarillo Murals & Art Installations
Make a scavenger hunt out of the murals that decorate Amarillo or visit the eclectic art installations scattered across town like Cadillac Ranch, the Floating Mesa, Ozymandias, and the Dynamite Museum. These are all free to visit! 

RV Museum 
Explore vintage Americana at Jack Siesmore's RV Museum. This is home to vintage trailers, campers, and mobile homes. You can also find a 1915 Model T Kampcar, a 1967 Hippie Van, the world's oldest Airstream and the 1948 Flexible bus used by the Gornicke family in the Robin Williams film, RV. And the best part? It's free and open Thursday - Saturday from 10 AM - 3 PM. 

Amarillo Museum of Art 
Enjoy a quiet afternoon of art gazing at the Amarillo Museum of Art. AMoA focuses on temporary exhibitions and education. Each year the museum presents about 15 art exhibitions representing original works in all media, periods, and styles. Admission is always free. 

Cadillac Ranch 
See 10 Cadillacs buried nose-down in the ground! Don't forget your spray paint. People have made their mark on these infamous Cadillacs from around the world. 

Photos by Jered Lopez   
Don Harrington Discovery Center 
Have fun while learning at the Don Harrington Discovery Center. Explore all of their interactive exhibits and Space Theater that makes science exciting, relevant and interesting to all types of learners. Admission: adults $14, Children 1 and under FREE, Children 2-17 $9, Military $11, Seniors $11, Students $11, Museums for All $2. 

Photos by Jered Lopez 
El Paleton 
End your day with Mexican popsicles (paleta) and botanas (snacks) from El Paleton. You can also find agua frescas (Mexican flavored fruit drinks), ice cream, and crazy treats like instant ramen cups topped with shrimp, Maggi sauce, salsa Valentina, lime, corn, and shrimp.