806 Spotlight: Dwalls Studio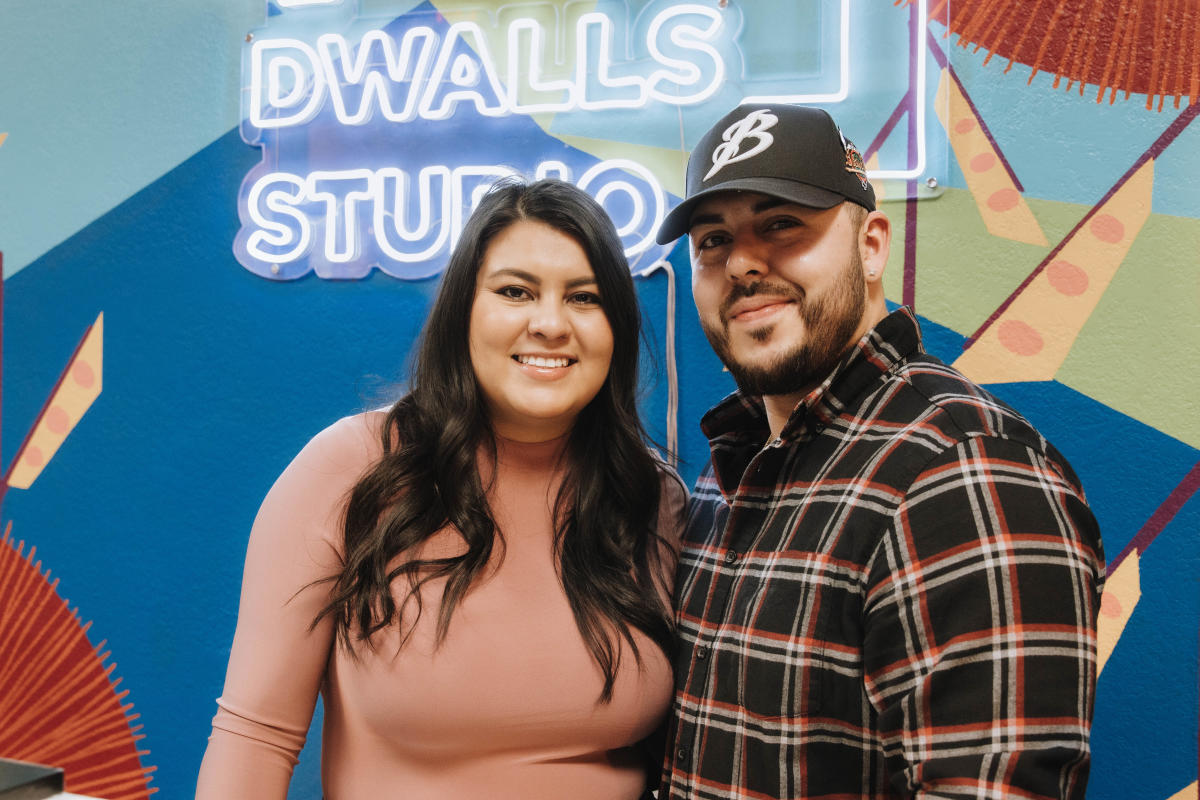 Izik Ochoa and Ana Ibarra, owners of Dwalls Studio, BlesseD Apparel Co., and OOTO Picnics + More
Happy National Hispanic Heritage Month! We recently shared 4 ways to celebrate this amazing time of the year – one of those was supporting Latine-owned businesses. These local establishments are often the character of a neighborhood and community. Through their small businesses, they share their unique culture and vision. Now more than ever is the time to support Latine-owned businesses in our community. 
According to a recent Stanford University study, Latine business owners grew 34% over the past 10 years compared to 1% of all business owners in the US. The achievements of Latine small businesses are impressive considering the significant roadblocks ahead of them such as discrimination when it comes to receiving loans for their businesses.

Despite the obstacles, hundreds of blossoming Latine-owned businesses call Amarillo home. We are honored to showcase the dynamic duo, Izik Ochoa and Ana Ibarra, behind Dwalls Studio, BlesseD Apparel Co., and OOTO Picnics + More with you.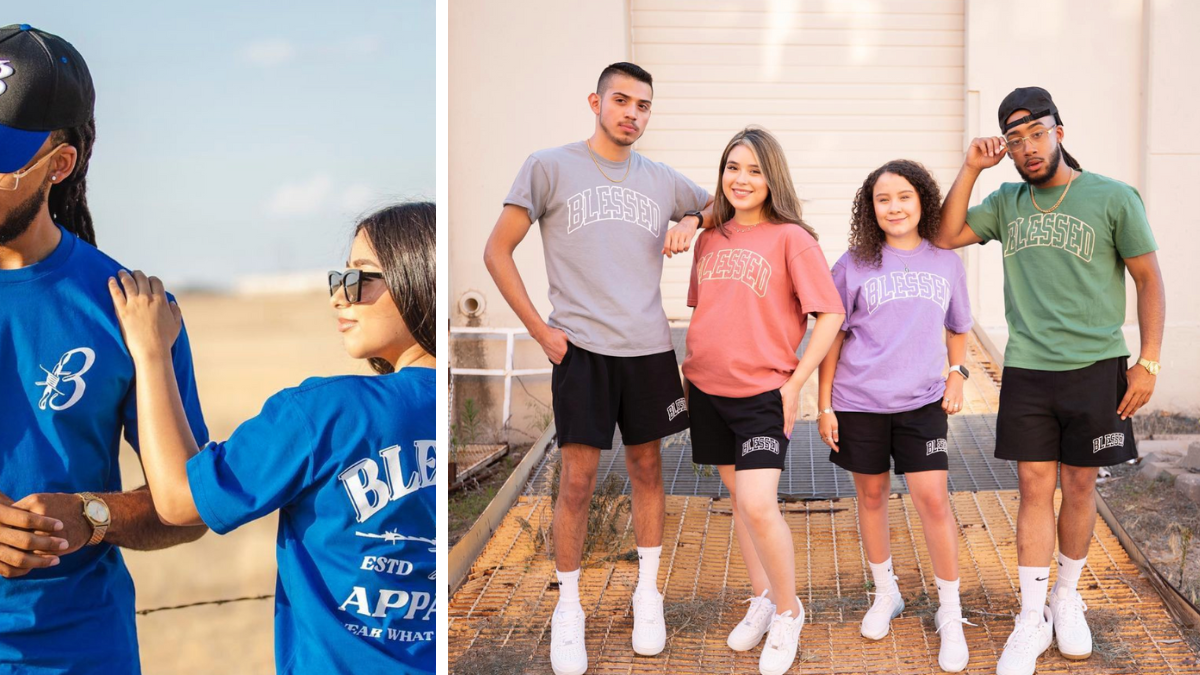 What started as a personal brand back in 2016 for Ochoa turned into an apparel company known as BlesseD today. "This might be hard to believe for some, but I never started BlesseD with the intention to turn it into a business or local brand," says Ochoa. 

Ochoa originally made hats for himself to fit his own unique style and beliefs. The BlesseD message of "wear[ing] what defines you," eventually became a local brand that ships all around the US. Ochoa has also met other local business owners and entrepreneurs through this passion project and has had other opportunities in the world of streetwear and fashion.  He didn't just stop there, Ochoa and his partner, Ibarra, opened Dwalls Studio, Amarillo's first selfie studio in 2021. Not only can you take some amazing selfies and create content with over 20 distinct backgrounds, but you can also attend one of their many events and workshops. 

While some say you can't mix business and love, these two are great examples of what chasing your dreams looks like together. "It was important for us to start our business in Amarillo…this is where our community is…representation is important. The people in Amarillo deserve to have the opportunity to experience new things [like Dwalls]," says the pair.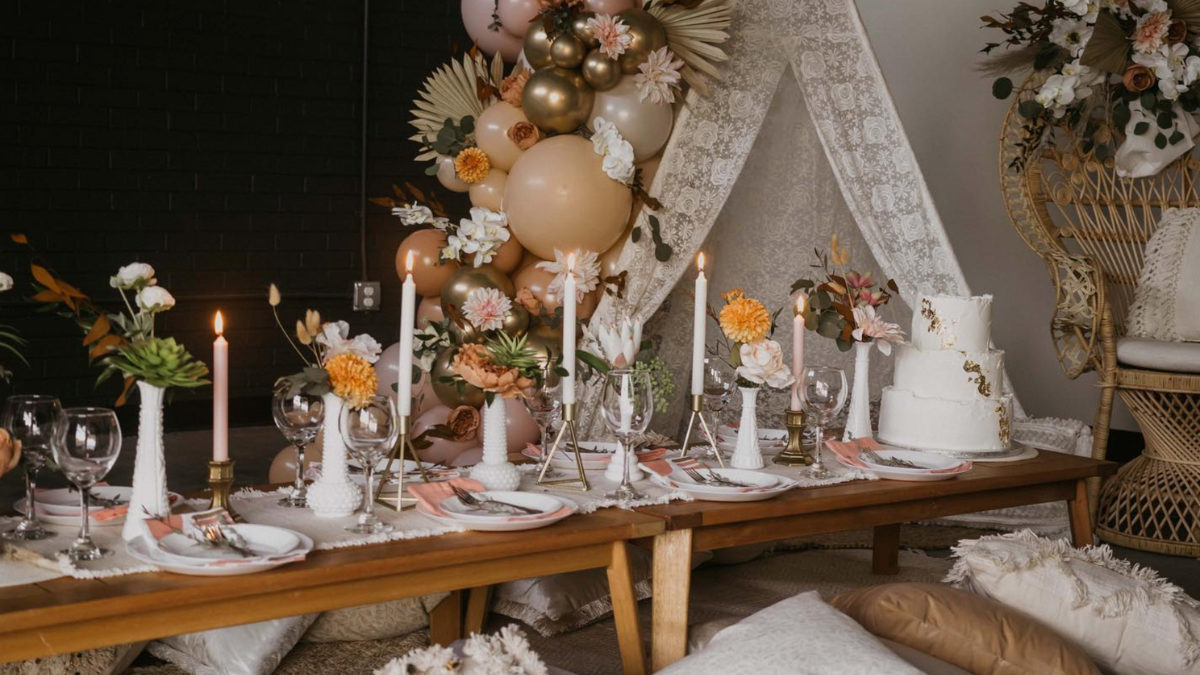 When she's not busy running Dwalls Studio, Ibarra also owns another flourishing business called OOTO Picnics + More. Ibarra creates custom Insta-worthy picnic setups for any occasion.  "It was unique and such a great way to do something nice with loved ones without the pressure of a big party or no party at all," says Ibarra. 
Both Ibarra and Ochoa are young Latine entrepreneurs and continue to inspire their very own community through each business endeavor. "Being a Latino business owner means a lot of things for us. Primarily, for us to be a representation of our culture within our community is very important as we know it can impact many other Latinos in a positive way," says Ibarra. 
 "We hope to plant a seed that can continue to evolve through the following generations. As we continue to work and grow in our business, we want to always remember and praise the sacrifices our grandparents and ancestors made through[out] their life for us to be here," says the pair. 
Plan your Dwalls Studio visit today, purchase tickets here.