Amarillo COVID-19 Information
Last Updated on December 14th, 2020
If you are planning on stopping in Amarillo, please call the businesses and attractions you wish to visit for their updated hours of operation. For more local information about COVID-19 in Amarillo, click here: https://www.amalerts.com/
When traveling, the United States Travel Association and the Centers for Disease Control and Prevention (CDC) highly encourage the following Healthy Travel Practices:
Wear a mask to keep your nose and mouth covered when in public settings.
Avoid close contact by staying at least 6 feet apart from anyone who is not from your household.
Wash your hands often or use hand sanitizer (with at least 60% alcohol).
Avoid contact with anyone who is sick.
Avoid touching your eyes, nose, and mouth.
Be aware of the latest travel advisories from the Centers for Disease Control and Prevention and the U.S. State Department

Please see the following primary resources for further information in COVID-19:
Centers for Disease Control and Prevention
Texas Department of State Health Services 
FAQs
Are restaurants open in Amarillo?
In accordance with the Executive Order put in place by Governor Greg Abbott on October 24th, 2020, all dine-in restaurants in Amarillo may operate at up to 50 percent of the total listed occupancy, but bars must remain closed unless food accounts for 51% of their sales or more. Many of our restaurants are offering curbside and delivery options, including the delivery of alcoholic beverages. See more information on restaurants at https://www.visitamarillo.com/restaurants/.
For more information on the Executive Order from the State of Texas, please visit https://gov.texas.gov/
Are attractions open in Amarillo?
Many attractions are open in Amarillo. Each attraction has individually assessed the CDC's recommendations and determined how COVID-19 should affect their hours of operation. If you are planning on stopping in Amarillo, please call the businesses you plan on visiting and check on their updated hours of operation. In accordance with the CDC's prevention and protection guidelines, please do not leave your home if you feel sick. For more local information about COVID-19 in Amarillo, click here: https://www.amarillo.gov/departments/community-services/public-health/covid-19-novel-coronavirus
Where can I go in Amarillo and still practice social distancing?
One of the great things about Amarillo is that there are plenty of opportunities to escape the city and get in touch with nature. Below is a map of places that you can explore and keep your distance from other people. Please keep all of the CDC's prevention and protection guidelines in mind if you decide to stretch your legs at any of these locations.

For more information contact:
Kashion Smith
Interim Executive Director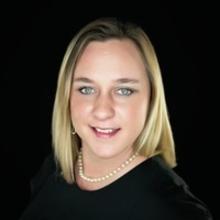 Howdy, my name is Kashion Smith and I can't think of a better community to represent! Born and raised in Amarillo, I am familiar with all our town has to offer and can find the right people to take care of your every need. In April, 2013 I joined the Convention and Visitor Council bringing with me more than 10 years of hospitality experience and can make arranging your itineraries easy for you. Whether you need an afternoon of activities or help finding the right hotel and attractions for multiple days, Amarillo is a great pick! Give me a call to make your Amarillo visit a hit.