Meet the Staff
Administration
Kashion Smith
Interim Executive Director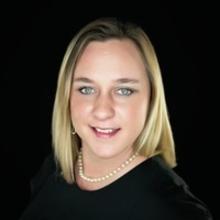 Howdy, my name is Kashion Smith and I can't think of a better community to represent! Born and raised in Amarillo, I am familiar with all our town has to offer and can find the right people to take care of your every need. In April, 2013 I joined the Convention and Visitor Council bringing with me more than 10 years of hospitality experience and can make arranging your itineraries easy for you. Whether you need an afternoon of activities or help finding the right hotel and attractions for multiple days, Amarillo is a great pick! Give me a call to make your Amarillo visit a hit.
Mary Ramirez
Executive Assistant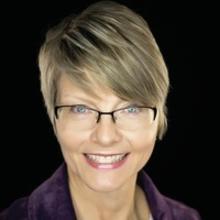 I was born in Amarillo and began working part time for the Convention and Visitor Council as the weekend clerk at the Visitor Information Center in May 2005. I was promoted to be the manager of the Visitor Information Center in April 2006, until July 2012 when I became Executive Assistant for Dan Quandt at the Amarillo CVC.
Tessa Davis
Administrative Assistant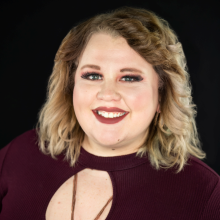 Well, hello! My name is Tessa Davis and I am a Panhandle native hailing from the home of Charles Goodnight, Claude, Texas. I recently became the Administrative Coordinator for the Amarillo Convention and Visitor Council, where I have a hand in just about everything! I graduated from West Texas A&M University in 2015 with my Bachelor's in Advertising/Public Relations, with minors in both Marketing and Communication, and am currently on the road to receiving my M.A. in Communication from my alma mater. Having worked in the customer service industry, as well as the advertising industry, I have learned that Amarillo is the BEST place in Texas – from people to art, the golden city has so much to offer! I look forward to meeting you, assisting you, and sharing a few laughs with you!
Communications
Hope Stokes
Director of Brand Management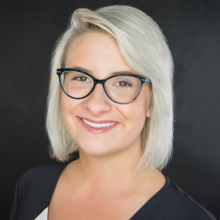 I joined the Amarillo CVC team as an intern, later became the Communications Assistant, and was most recently promoted to Interactive Media Manager. I specifically focus on digital, social and new media. I am on hand to assist with all communications efforts.
Sales
Lisa Perdue
Senior Sales Manager - SMERF & Sports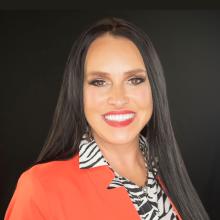 Hi, y'all! My name is Lisa Perdue and I proudly represent Amarillo as the Senior Sales Manager for the Amarillo Convention & Visitor Council. I work specifically with the SMERF and Sports markets, which handle Social, Military Reunion, Education (Youth), Religious, and Fraternal group meetings, as well as all Sports events. Born and raised in East Texas, but an Amarillo native by heart, the energy and love I have for this wonderful city is contagious and intriguing. I look forward to working with planners and sharing my excitement for our area. By sharing and showing what Amarillo has to offer, we are sure to capture attention and a desire to visit, meet, play, and stay!
Hollie Hawkins
Sales Manager– Association, Corporate, Government, Agriculture & Rodeo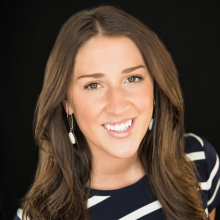 Hi there! I'm Hollie Hawkins and I am a Sales Manager for the Convention and Visitor Council. I specialize in the Association, Corporate, Government, Agriculture, and Rodeo market. I grew up in Amarillo and just returned after graduating from Texas Tech University in May 2016. The Texas Panhandle is like no place else, and I could not be more excited about representing Amarillo and sharing our great city with you! I'd love to welcome you to this place I call home, and help make your experience amazing!
Servicing
Stephanie Andrews
Director of Convention Services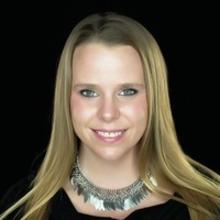 Hi! My name is Stephanie Andrews. I was born in Baton Rouge, LA, and moved to Texas when I was young. I joined the Amarillo CVC team in April of 2013 and brought with me 18 years of hotel experience Southern hospitality. My role is to assist you and your group in making your Amarillo experiences a positive, productive one.
Travel & Tourism
Braley Hand
Tourism Coordinator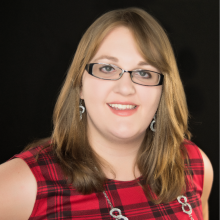 Hello, my name is Braley Hand. I was born and raised here in Amarillo and while I've dabbled living in a few other places, Amarillo has always been my home. I started working as a part-time service counselor at the Amarillo Visitor Information Center in Dec 2013 and was promoted to manager in July 2016. I am now the Tourism Coordinator at the Amarillo Convention and Visitors Council. I love meeting and visiting with our guests from all over the world and want to help make your trip wonderful.